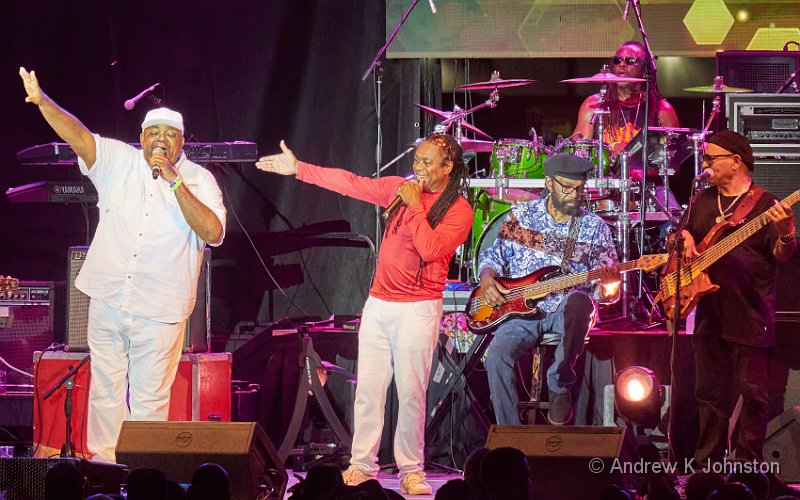 Camera: Panasonic DC-G9 | Date: 29-04-2023 00:49 | Resolution: 3400 x 2125 | ISO: 1600 | Exp. bias: -133/100 EV | Exp. Time: 1/200s | Aperture: 5.6 | Focal Length: 177.0mm | Lens: LUMIX G VARIO 100-300/F4.0-5.6II
It gives me great pleasure to announce that Barbados has its mojo back.
We've been regular visitors to the magical island over many years now. It was a real frustration that our 2020 trip got cancelled with only a few weeks' notice, and we couldn't wait to return. We were lucky enough to get back at the end of 2021, and also in 2022, but between the impacts of a year of lockdowns and enduring Covid restrictions it was somehow changed. Yes, the sun still shone and you could still get a good meal (before the 9.00 curfew), but many of the touches we value were missing. Barbados' mojo was (as no blues song has ever put it) not in an operational state.
Suddenly, this April, it's working again. The most visible single indicator is the triumphant return of the Reggae Festival.  On Friday we were treated to a parade of well-loved faces and voices. Local girl Wendy Alleyne (OK, she's probably older than I am) opened her sparkling set with the hilarious "I Am Still Here" (essentially "I'm Not Yet Dead"). The Fab 5 stormed in from Jamaica with all the old favourites, even if they can't jump as high as before and no longer have their full brass section. However the highlight of the evening was undoubtedly Third World, who's stunning set encompassed reggae, rock, a bongo solo, Redemption Song on a cello, and the operatic "Con Te Partirò"!
There are other signs too. New restaurants have replaced many of those which failed during Covid. The sporting agenda is more or less back to normal and we got to our first polo match in 4 years.
The buzz is back. Wonderful!