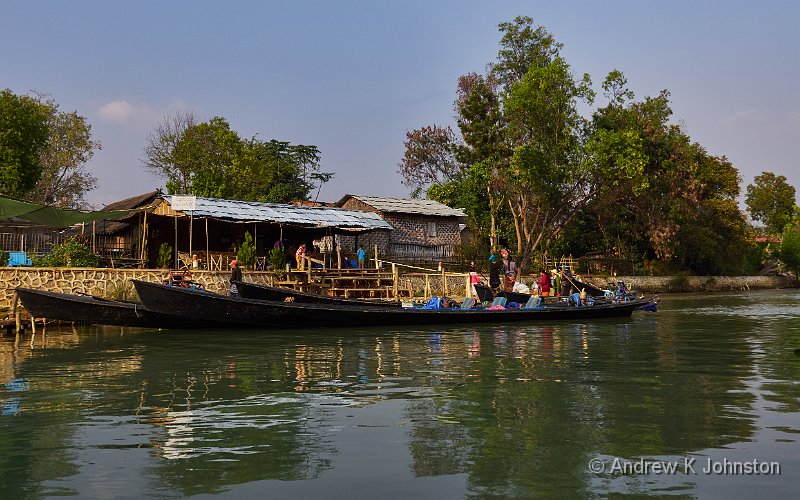 Camera: Panasonic DMC-GX8 | Date: 15-02-2017 16:15 | Resolution: 4969 x 3106 | ISO: 200 | Exp. bias: -66/100 EV | Exp. Time: 1/500s | Aperture: 7.1 | Focal Length: 17.0mm | Lens: LUMIX G VARIO 12-35/F2.8
Today we have a welcome opportunity to sleep a bit later. Unfortunately the Pavlovian conditioning has well and truly kicked in and I wake up at 4.43, although I do manage to get back to sleep for a bit longer before the Mandalay traffic makes sleep infeasible.
The first leg of our journey is uneventful, but I do wonder why Mandalay airport has to be over an hour from the city. At least I get a bit more practice trying to shoot motorbikes from the bus, although with limited results.
"Mandalay International Airport" does have the air of a vanity project – no busier than the others, and while there are fully equipped gates for large jets they are completely empty, and the small turboprop planes which comprise the bulk of the traffic have to park way out on the apron, serviced by transfer buses. The other regional airports feel a lot more sensible.
Our flight to the splendidly named Heho Airport in Shan State is delayed a bit, but smooth once it gets under way. The drive down from the airport (which is on a high plateau a few hundred metres above Lake Inle) is quite unlike any scenery we've seen so far, and reminiscent of Southern Bhutan.
After an impressively quick lunch stop (my pizza takes less than 10 minutes) we're off across the lake by yet another form of transport  – essentially a teak gondola with a big single-cylinder outboard engine. Inle lake is a large body of relatively shallow inland water, with a combination of permanent and floating islands, on both of which the locals have established settlements, with full agriculture and so  on.  The crossing of the lake takes about an  hour and is colder and windier than expected, but the hotel location, on stilts in the middle of the lake, is great.
We have a few minutes to check in, and then go off to our first shooting location, a village which is home to a couple of necropolis – an ancient one several centuries old in which the memorials are now crumbling, and a new one in which new buildings are still being created. I favour the latter as an area of great shapes, colours and light, but others focus on the older monuments, and still others on photographing the locals. We all end up paying K500 (about 30p) for the official camera permit, and about K5000 (a bit less than £3) for the unofficial camera permit, purchased from the young lady vendors in the form of a cotton scarf.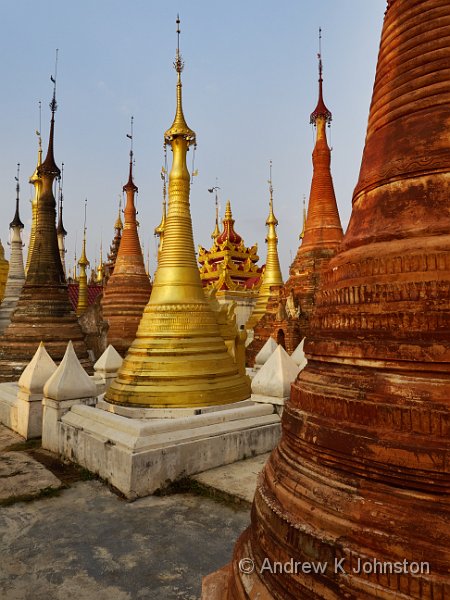 I don't know whether it's good karma, but in four hotels I have now been in rooms 201, 202, 203 and 204.