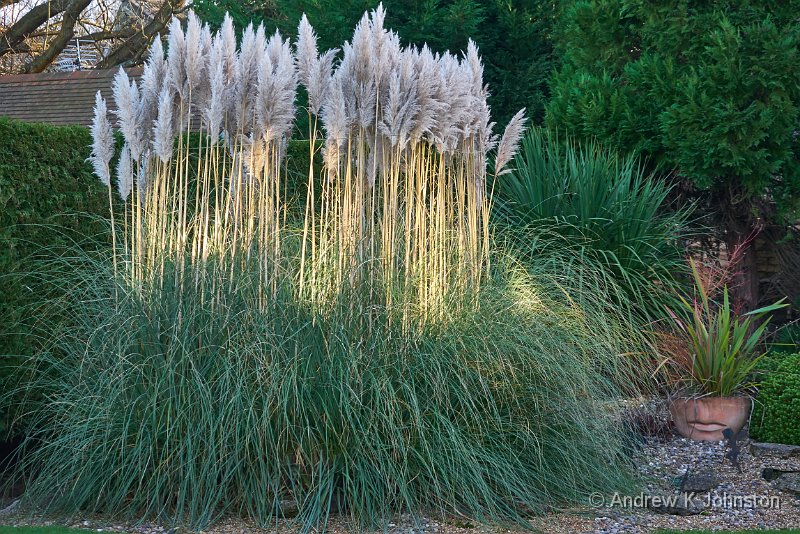 Camera: Panasonic DMC-GX7 | Date: 11-01-2015 10:45 | Resolution: 4592 x 3064 | ISO: 320 | Exp. bias: 0 EV | Exp. Time: 1/100s | Aperture: 5.6 | Focal Length: 45.0mm | Lens: LUMIX G VARIO PZ 45-175/F4.0-5.6
Apologies, my first blog post of the New Year really should have wished you all the very best for 2015. Please accept this as a pseudo-first post, with said wishes.
I also just wanted to post this shot from yesterday. A low winter sun, passing clouds and unusually upright pampas grass for January combined to generate this remarkable light pattern. As we were just going out of the door this is a grab shot taken leaning out of the bedroom window, but I think the result worked. I hope it's an omen for things being "on fire" (in a good way) in 2015.