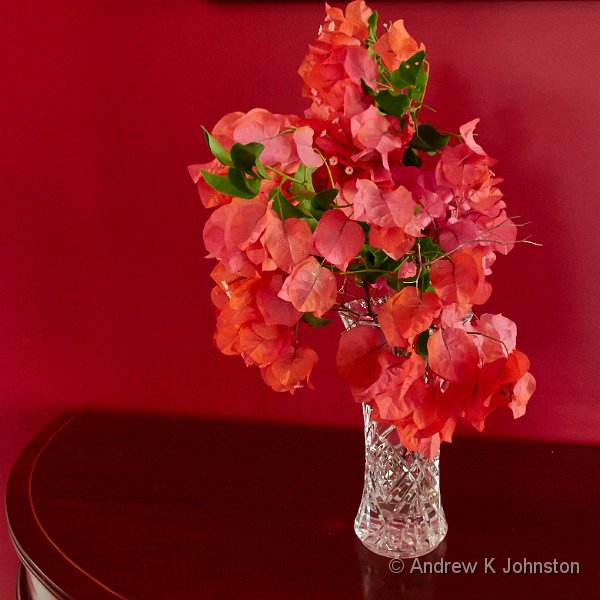 Camera: Panasonic DMC-GX7 | Date: 16-04-2014 19:20 | Resolution: 3123 x 3123 | ISO: 3200 | Exp. bias: -66/100 EV | Exp. Time: 1/8s | Aperture: 8.0 | Focal Length: 12.0mm | Lens: LUMIX G VARIO 12-35/F2.8
I'm making use of my new Windows MacBook to catch up with photo processing, including a few shots from our trip to Barbados last year. One of the things I particularly love about the Caribbean are the splashes of colour from the various flora, and I've noticed that an increasing proportion of my photos are nice flowers.
This display appealed because it's all related shades of red, pink and brown. This makes it almost a "monochrome", even though there's no black, white or grey in sight!
Barbados has an interesting little tradition that people throw open some of the larger or historically significant private houses to visitors a few days each year. Clifton Hall House had fallen into disrepair, but was recently bought up and renovated by a Massimo Franchi, an international lawyer and sports agent (Scottish, despite the Italian name). He personally made us very welcome, and after our tour of the house we spent a happy hour on the veranda discussing our shared interests, plumbing and DIY with him! Nice bloke, lovely house.