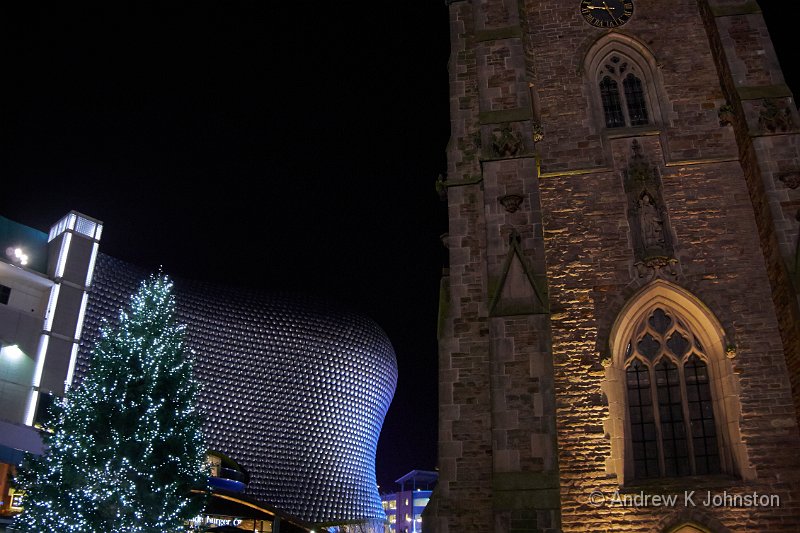 Camera: Panasonic DMC-GX7 | Date: 10-12-2013 21:25 | Resolution: 4523 x 3016 | ISO: 3200 | Exp. bias: -1 EV | Exp. Time: 1/20s | Aperture: 5.0 | Focal Length: 14.0mm | Lens: LUMIX G VARIO PZ 14-42/F3.5-5.6
When I bought the Panasonic GX7 on the day of release I realised there might be a short delay before it was fully supported by third party software. A few weeks on and there was support from Adobe and some unexpected sources, but no sign from Phase One. Fortunately the in-camera JPEGs are absolutely excellent and I cheerfully blazed away in Morocco while waiting patiently.
Come December my patience was wearing thinner, with three months' RAW files ready and others stacking up. I took to checking daily for new Capture One updates, and was finally rewarded on Monday by the release of v7.1.6. That was the first good news.
To my frustration, the release notes stated that the GX7 support was "provisional", although Phase One had managed to deliver full support for pretty much every other recent new camera. The primary limitation seems to be the lack of any lens correction, even manual, which is a rather substantial issue for a micro four thirds camera. Any shots taken with the wide ends of my zooms will have to wait… That's the bad news.
</moan>
There is, however, some really good news. The image quality is simply superb, much better than I have been able to achieve with Adobe Camera Raw, and a dramatic improvement on all my other cameras at high ISO. Images are essentially noise-free at ISO 1600, and not much worse at ISO 3200, suggesting I was unnecessarily pessimistic limiting myself to 1600 in Morocco. At ISO 6400 there's a bit of noise, but essentially correctable. I would probably choose to use a lower sensitivity for something critical, but for general use it's absolutely fine, as long as I don't try to pull the shadow exposure too far. I might even be brave enough to use 12800 in a pinch.
So my Christmas present from Phase One may be arriving in instalments, but it's looking really good for the latest compact system cameras.
The above shot gives you an idea of what can be achieved, and is also suitably seasonal. My very best wishes to all my readers, and hope that we all have a successful and satisfying 2014.