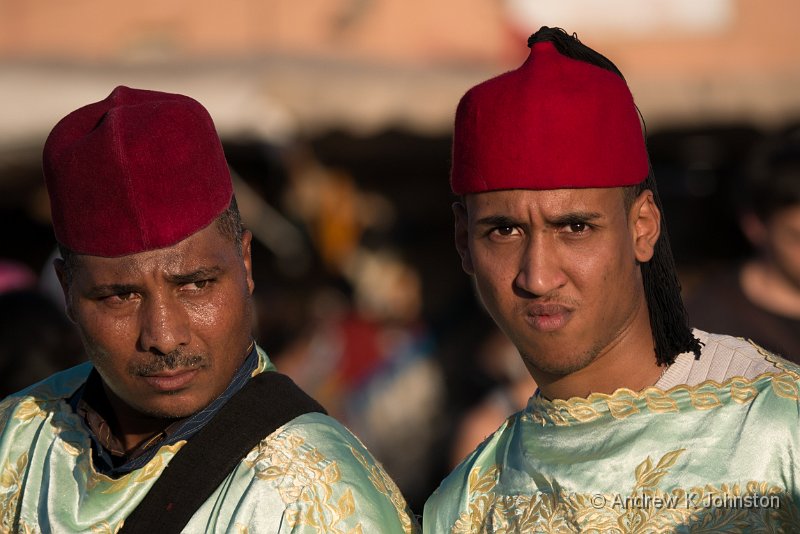 Camera: Panasonic DMC-GX7 | Date: 10-11-2013 17:41 | Resolution: 4592 x 3064 | ISO: 200 | Exp. bias: -66/100 EV | Exp. Time: 1/640s | Aperture: 7.1 | Focal Length: 264.0mm (~548.0mm) | Lens: LUMIX G VARIO 100-300/F4.0-5.6
A gentle first morning, waiting for the others to arrive, but by lunchtime we were assembled. It definitely works well for me arriving slightly early and having time to sort myself out.
After introductions and a leisurely lunch, we got straight into the trip, with a visit to the Medina, the old centre of Marrakech. This is built around a large central square, which fills through the afternoon with a variety of vendors and performers, and then south of this you get into the souks, the warren of tiny streets filled with market stalls and busy artisans.
Everywhere you point your eye or your camera is a feast of visual opportunities – beautiful displays, bright colours, fascinating produce. The majority of the vendors seem happy or at least tolerant with photographers, although you have to respect those who say "no photos", and you do hear the odd grumble about people who just want to take photos and not buy.
The Panasonic GX7 is an excellent choice for this sort of photography – it's largely ignored if I have it in silent mode and with the tiny 14-42mm zoom, especially standing next to my co-venturers who are all using big Nikons or Canons, the latter with big white lenses. I'm still pretty unobtrusive (at least on the camera front, you know me) with the jewel-like 45-175mm lens, but the new 100-300mm does attract more attention. To offset this it's a great lens, sharp, quick to focus and with wonderful contrast. The shot of the two drummers, above, was taken right across the square.
Also on the kit front, I'm very pleased with another little invention. "Cerberus" is a gadget which takes one power input and presents three "figure of eight" plugs, ideal for charging camera batteries and my Samsung phones. If you don't get the reference, Cerberus was a three headed dog in Greek mythology.
The hotel room does have that stupid system where the power goes off when you leave, which makes charging during the evening a challenge. This is maybe more forgivable than in an expensive Midlands "business" hotel, but still annoying. (Update – you can get round it here by leaving your Costa points card in the slot – solved!)
It seems to be impossible to take a shower without completely flooding the bathroom. I have tried varying the relative position of the shower head, the little glass door, and me, but so far to no avail.
Oh well. Looking forward to another intensive day in the centre tomorrow.