Camera: Panasonic DC-G9 | Date: 03-11-2020 16:07 | Resolution: 11442 x 4169 | ISO: 400 | Exp. bias: 0 EV | Exp. Time: 1/60s | Aperture: 8.0 | Focal Length: 12.0mm | Location: Brentor Church | State/Province: Brentor, Devon, England | See map
After the cancellation of my Patagonia trip in March at a few days notice, and our short trip to France at 12 hours notice in July I was really hoping I could make my final attempt of the year work. The plan was to travel down on Monday 2nd, have two days photographing Dartmoor in Autumn under the expert guidance of Lee Frost, and drive back on Thursday 5th. It was therefore somewhat inevitable that on the Saturday Boris announced a national lockdown starting at midnight on the Wednesday!
Lee decided to go ahead with the course, although it became apparent that the plan to stay over Wednesday night in our hotel and travel back on the Thursday morning wasn't going to work. For a while it looked like I'd be doing a 200 mile drive after dark on Wednesday evening, starting in the middle of Dartmoor, although fortunately we eventually found a better solution.
After an uneventful drive down, and a pleasant dinner with the others on Monday night, Tuesday dawned wet and blustery. We did manage a pre-breakfast shoot at Combestone Tor, but it wasn't terribly edifying. The main thing I established was that my old Russian hat will keep the rain out for some time, as will my 20 year old microfibre jacket, but my new hi-tech down coat won't! Soaked through, the latter item didn't serve any useful purpose for the rest of the trip…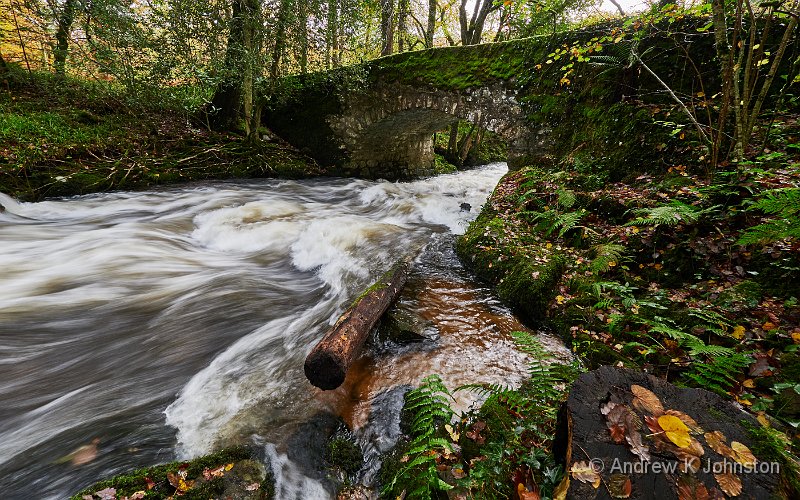 After breakfast things lightened up a bit and we headed to Buckland Bridge, where the River Webburn joins the Dart. Both rivers were swollen and dramatic, there's a beautiful old granite bridge, and there was still a lot of autumn colour in the overhanging foliage. The combination of fast-running water and still foliage demanded long exposures to slow the water's movement, but I'd had a relatively long walk in from my parking space and had (maybe foolishly) opted not to bring my tripod! However the amazing dual image stabilisation of the Panasonic G9 and its lenses came to the rescue, and I discovered that with an ND filter on the front I could slow the exposure down to as much as 0.4s, but still get a sharp image hand-held. You judge the results.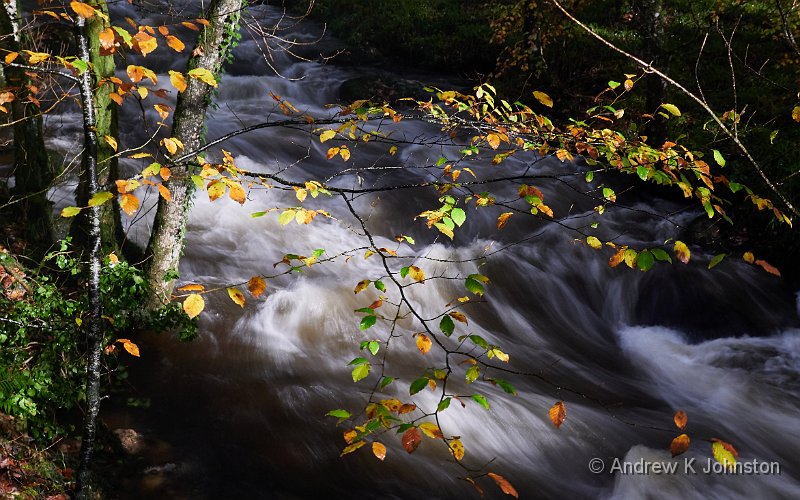 Over lunch we trekked over the moor to Nun's Cross Farm, an abandoned farmhouse literally in the middle of nowhere. I don't really do "dark and gloomy", and to my mind the boarded-up building falls between two stools, neither pretty nor really ruined. It was cold, wet and muddy. Nul points! We did see the local hunt, out themselves beating the lockdown and, one suspects, some of the rules about hunting with hounds. It does have to be said that I have never seen so many mounted huntsmen be so polite and friendly, so full marks for the charm offensive.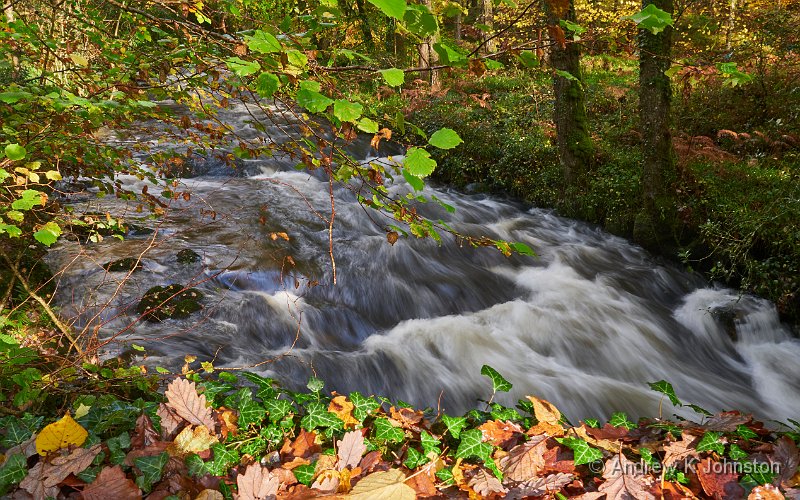 We ended the day at Brentor Church, a beautiful 14th Century church with a commanding view of much of the moor. This is a great location, and I found a lot to shoot, although we were again fighting the weather. However the frequent squalls delivered an amazing sight, a full-arc rainbow (with a partial second arc), but sunlight on the church itself. Shot of the day.