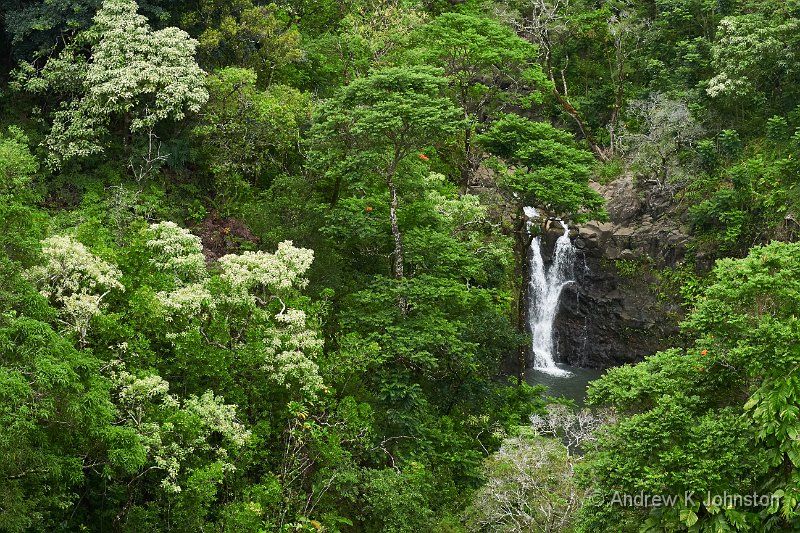 Camera: Panasonic DC-G9 | Date: 28-09-2019 13:00 | Resolution: 5184 x 3456 | ISO: 1000 | Exp. bias: -66/100 EV | Exp. Time: 1/125s | Aperture: 8.0 | Focal Length: 50.0mm | Location: Garden of Eden | State/Province: Haiku, Maui, Hawaii | See map | Lens: LUMIX G VARIO 35-100/F2.8
Back on "The Road to Hana", but now "from". The northern stretch is well-surfaced but we're soon back to regular single-lane bridges. Our early start means we are well advanced on the way back before we meet consistent traffic, but you can imagine that later in the day in peak season it could get a bit frustrating.
This is the wet side of the island and there are some great waterfalls along the way. However some of the expected landmarks seem to be either absent or hidden, and others are a bit underwhelming, although the wet weather doesn't help.
The honourable exception, and definitely our favourite attraction, is the Garden of Eden, a charming arboretum laid out just above the road, reaching about a mile up the slopes with views of a couple of dramatic waterfalls and also right down to the sea. We get a latte at the coffee stand (at last!) and have an entertaining chat with the operator who admits that at age 20 she effectively "ran away to sea". This appears to be a common pattern among the non-Polynesian Mauians.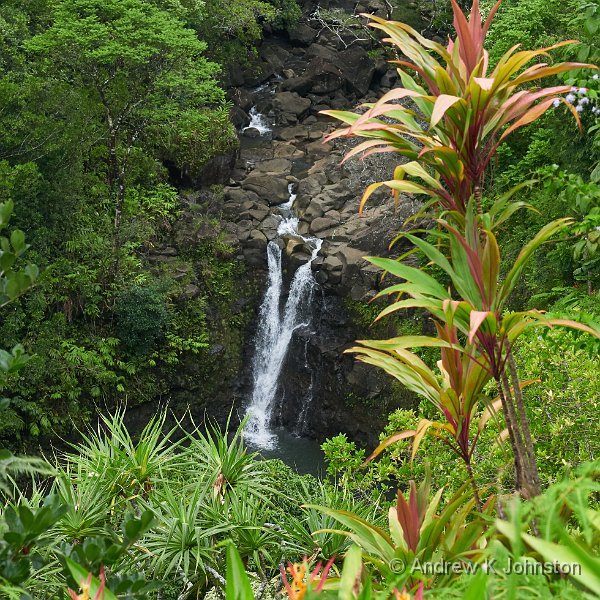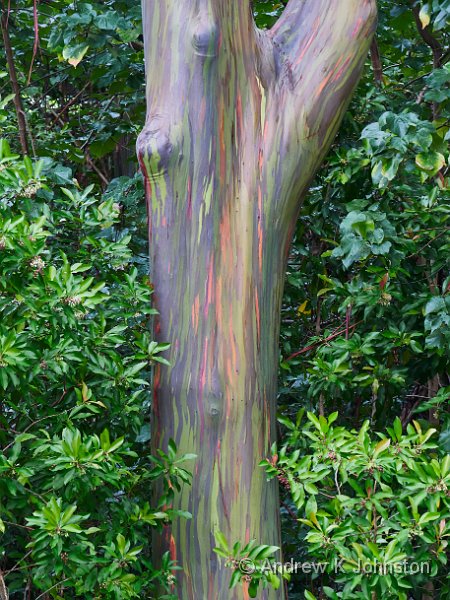 We finally get back to Paia in the early afternoon, and head up the mountain. First stop is Makawao, a small town with a twee "western style" shopping street housing a range of galleries and boutiques. Frances and I are both attracted to one gallery where the artist puts her designs on a variety of media including T Shirts. Apparently Mick Fleetwood is a regular customer, but we establish that he is a rather different shape to yours truly, and sadly I come away empty handed, but Frances buys two.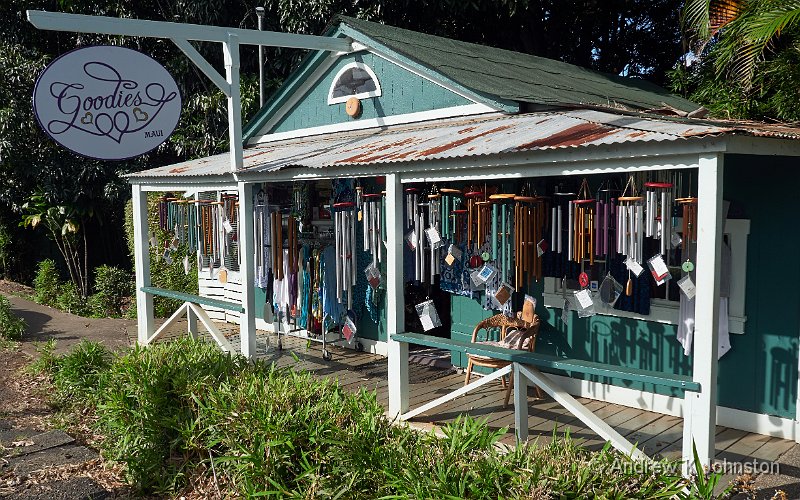 The road continues rising, and eventually we reach the Kula Lodge. Dinner is Prime Rib while looking down on a very dramatic sunset over West Maui.