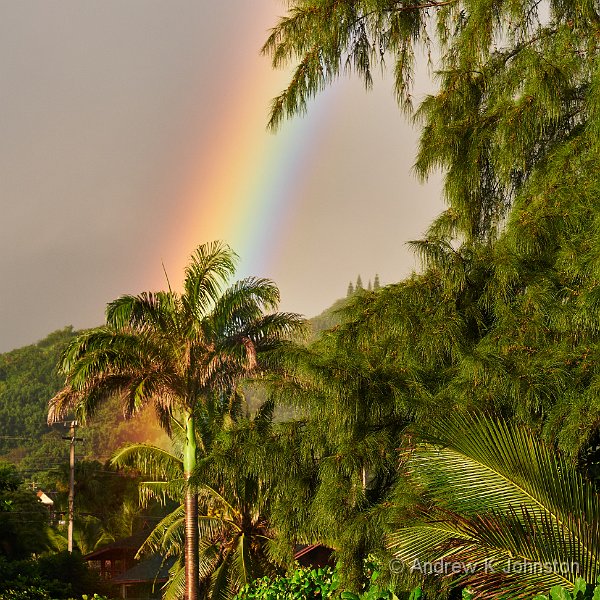 Camera: Panasonic DC-G9 | Date: 27-09-2019 06:40 | Resolution: 3888 x 3888 | ISO: 400 | Exp. bias: -33/100 EV | Exp. Time: 1/160s | Aperture: 7.1 | Focal Length: 64.0mm | State/Province: Hana, Maui, Hawaii | See map | Lens: LUMIX G VARIO 35-100/F2.8
Day 6
I make a fairly early start and go down to the small beach to watch the sunrise. Just as the sun is getting established it starts raining, but the result is an amazing rainbow behind the hotel, and great light on the beach.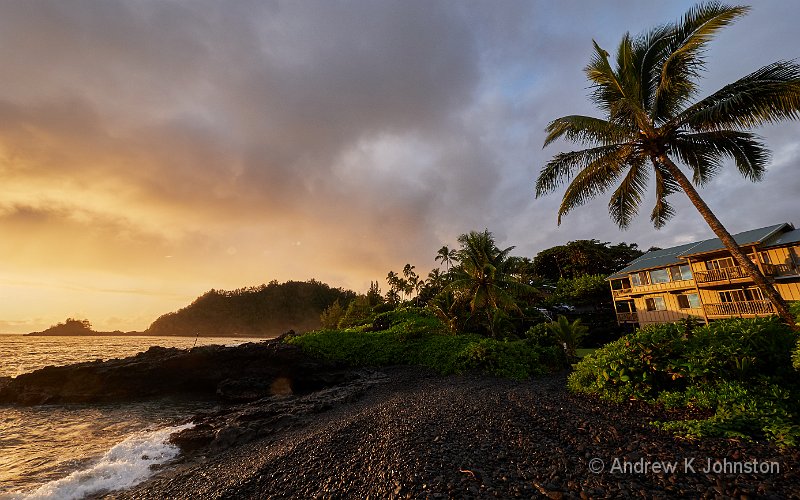 This was planned as a rest day, so we have a gentle morning. After lunch we try the Museum and Cultural Centre, but it's shut. Fortunately the Lava tubes are open, and absolutely fascinating. I learn a bit about the different types of lava, which seem to be most accurately described using Hawaiian and have fun trying to photograph the cave with camera in one hand and torch in the other.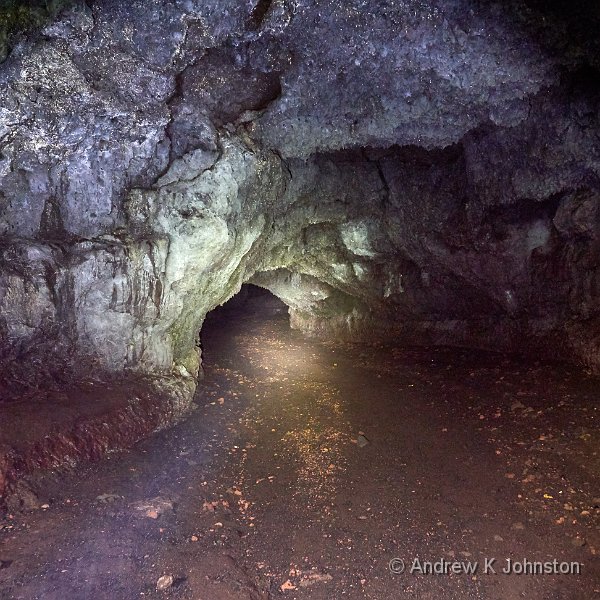 Hana does seem to be a town without a coffee shop. We stop at the banana bread stall, but at 3.30 they have switched off their coffee machine and are not prepared to just sell us a slice of cake, only a whole one. Useless. Is this really America?
I have no idea why, but I don't have much luck with sandals. Today for the third time in about as many years, both of my relatively new sandals decide to simultaneously self destruct, on this occasion with both soles completely detaching. The Hana local store sells me a pot of glue, which turns out to be a sort of foaming filler. The soles are now firmly attached, but with odd blobs of yellow filler poking out around the circumference. Frances not amused at the inelegance. Evo Stik added to holiday checklist.
Dinner is accompanied by an entertaining game of "do you know what it is yet?" Crowd pleaser standards, played on a Ukulele and sung in an impenetrable Hawaiian accent. 🙂