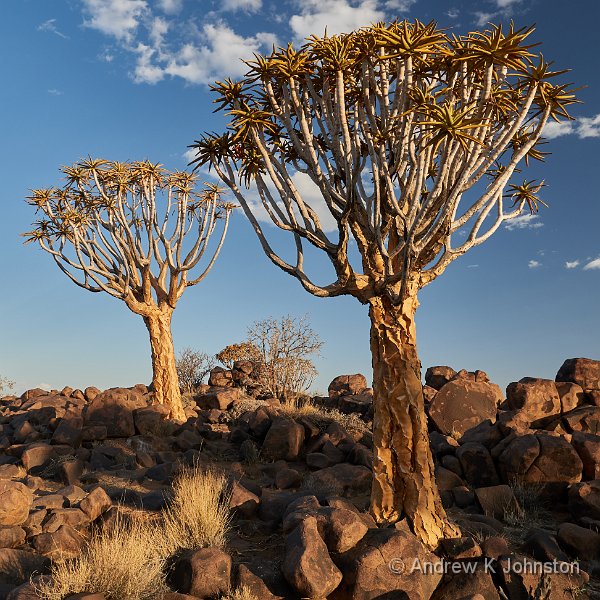 Camera: Panasonic DC-G9 | Date: 26-11-2018 18:40 | Resolution: 3888 x 3888 | ISO: 200 | Exp. bias: 0 EV | Exp. Time: 1/125s | Aperture: 7.1 | Focal Length: 12.0mm | Lens: LUMIX G VARIO 12-35/F2.8
Sadly we're into the last few days of the trip and have to spend most of the next few days hacking back from the extreme south west of Namibia to Windhoek which is well to the north.
Monday started with a short walk around the very colourful town of Lüderitz, which is a Bavarian seaside town, if that's not a massive conflict of metaphors… The short walk was then followed by one of the longest and most frustrating financial transactions I have experienced – trying to change £100 in the Standard Bank. This involved all sorts of ID checks, the young teller had obviously never seen British money before, and their counting machine refused to recognise one of my £20 notes, so I actually managed to change £90. In 20 minutes. Grr…
The long drive east was straightforward but surprisingly slow, with our driver obviously obeying some size-related limit which hadn't been an issue on the unsurfaced roads. It's more comfortable on tarmac, but not necessarily quicker.
By mid afternoon we reached our overnight destination, the Quiver Tree Forest. These "trees" (they are actually giant succulents like cacti or aloes) are found in ones and twos all over Namibia but only grow in significant numbers in a few places. As well as the forest there are other attractions: we were just in time for feeding the rescued cheetahs, which I had expected to be caged in a compound but turned out to be wandering around with the farm's dogs and toddlers. I got to stroke a cheetah, another personal first.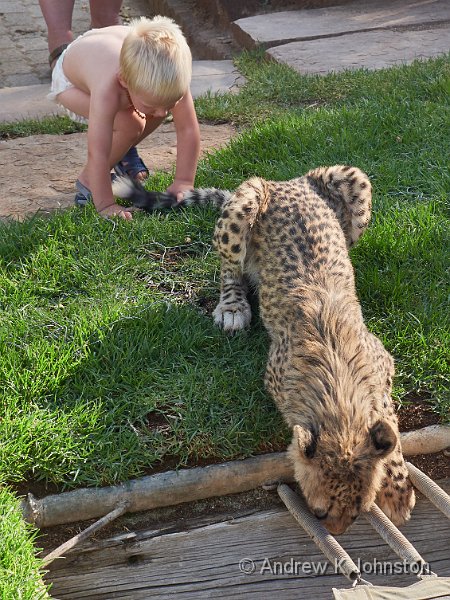 Go on, pull!
Sunset photographing the quiver trees was very enjoyable and generated some great images, and after dinner a few of us went back to try and capture the night sky with the trees as foreground. I'm not yet 100% convinced about my images, but it was an enjoyable experience nonetheless.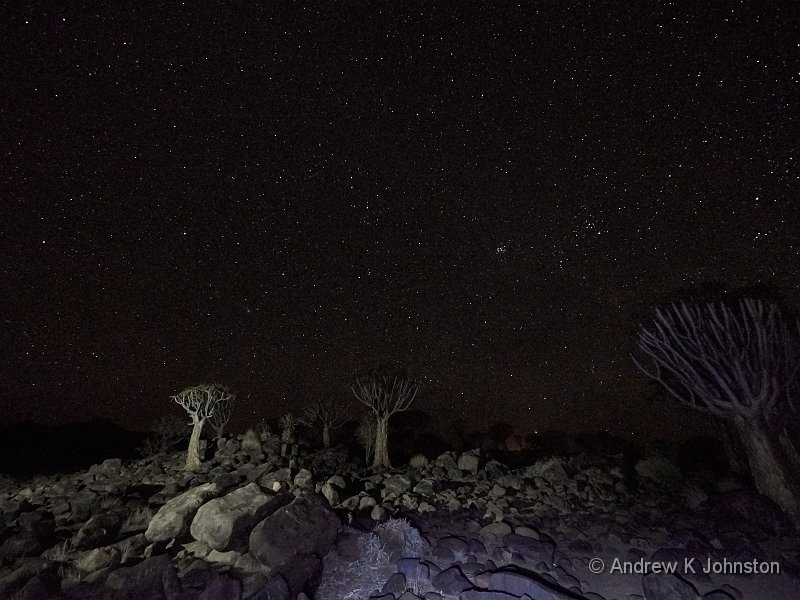 Night sky over the quiver tree forest