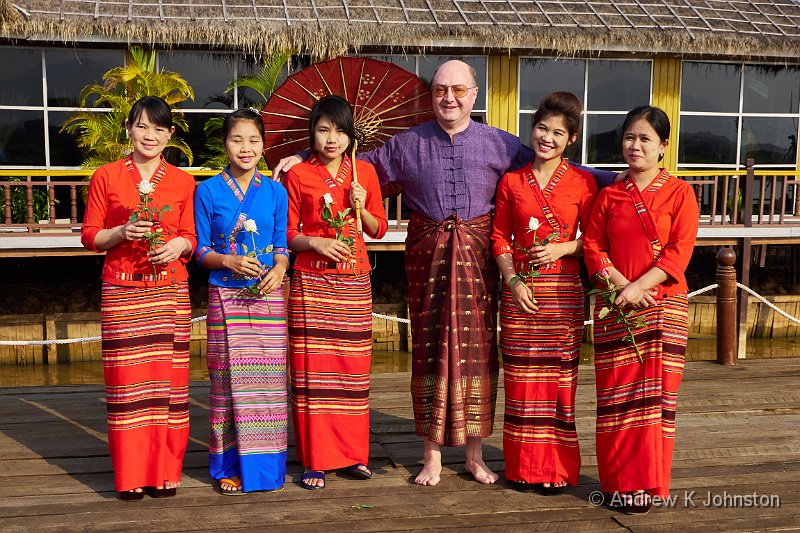 Camera: Panasonic DMC-GX8 | Date: 17-02-2017 16:01 | Resolution: 4600 x 3067 | ISO: 200 | Exp. bias: 0 EV | Exp. Time: 1/250s | Aperture: 5.0 | Focal Length: 21.0mm | Lens: LUMIX G VARIO 12-35/F2.8
A decent night's sleep! I am obviously now so knackered that I have just "tuned out" the boats.
After breakfast we go to a different area of the lake, to watch more leg-rowing fishermen but who use a different style of net (and who are quite obviously really trying to catch fish), and then the "island builders". Essentially they harvest "lake weed" (mainly a type of water hyacinth) and place it on the "floating gardens", which are essentially just vast vegetation bundles bound together with bamboo, but on which some of the islanders live.  These are very productive agricultural resources, for growing lots of things but tomatoes do particularly well. After about 10-15 years a particular area is left to disintegrate and return to the lake, and they start on another one.
This visit is followed by one of the more peaceful moments of the whole trip, drifting without engines down a "side street" of one of the villages. Great reflections, and observations of village life. It's intriguing to see one crew demolishing one of the stilt houses, and another one building a new one. Their boats are all tied up neatly underneath, not unlike a row of white Transit vans at an equivalent site in the UK.
Then it's a trip to weaving centre, where they create beautiful cloth of cotton, silk and from the lotus plant, which grows on the lake. Photographically it's a bit of a challenge given the high dynamic range of the lighting, but everyone is very friendly and accommodating, and we make appropriate use of the well-stocked shop.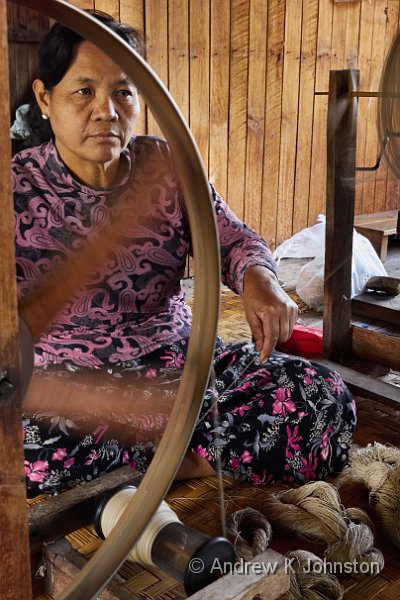 After lunch and a break, we gather in our longhis for the group photograph. I have also supplemented mine with a rather nice cotton top from the weaving shop, and look every inch the Burmese gent, once I've been reminded to remove my Italian mountain shoes and socks!
Another hour on the lake at sunset is pleasant, and Shine has persuaded one of the waitresses from the hotel to model for us. Tomorrow morning we visit the floating market, then start the long journey home.