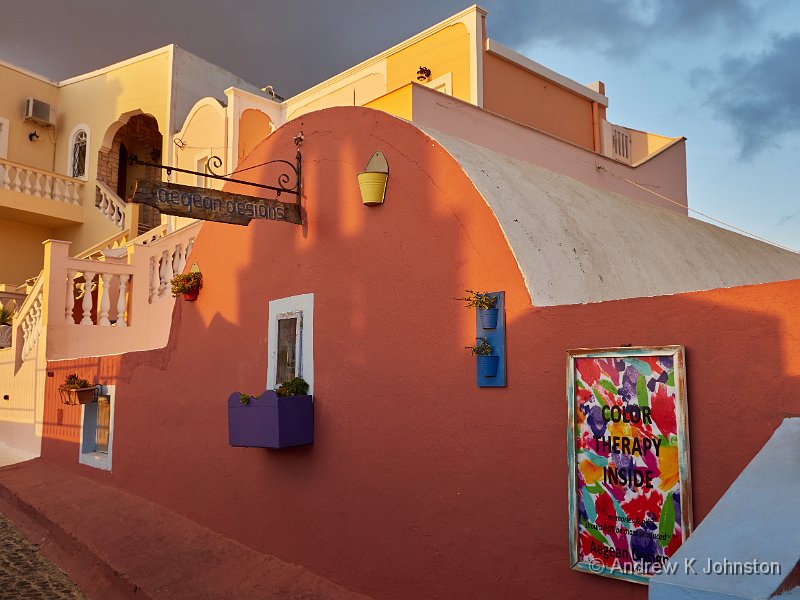 Camera: Panasonic DMC-GX8 | Date: 04-10-2015 18:45 | Resolution: 4963 x 3722 | ISO: 500 | Exp. bias: 0 EV | Exp. Time: 1/60s | Aperture: 7.1 | Focal Length: 15.0mm | Location: Santorini | State/Province: South Aegean | See map | Lens: LUMIX G VARIO 12-35/F2.8
Coming up with a reliable backup policy is a challenge as data volumes grow. My approach is as follows. On a weekly basis I do a full backup of the system disk of the more "volatile" PCs in our collection, plus a differential backup of the other disks. The best tool for full backups appears to be Acronis, but it has a brain-dead approach to partial backups, which cannot always be restored if you don't have every file in the chain, and it's just not reliable enough. I therefore also continue to use the venerable Windows ntbackup, even under Windows 10, as I still haven't found a better option which supports a true "differential" model.
Every three or four months I then do a full backup of every disk in every PC, and re-set the baseline for the differential backups. That's due for this weekend, and as a result I'm trying to finish processing images from some previous trips, so they will be fully backed up in their complete form. I have about 100 images from Santorini to process today, and then I get to a very neat breakpoint. I'm not sure whether such a deadline really helps, but at least it drives me to keep my photography backlog under control.
The picture above is mainly just to provide a bit of colourful cheer on a damp and windy February morning. Enjoy it!