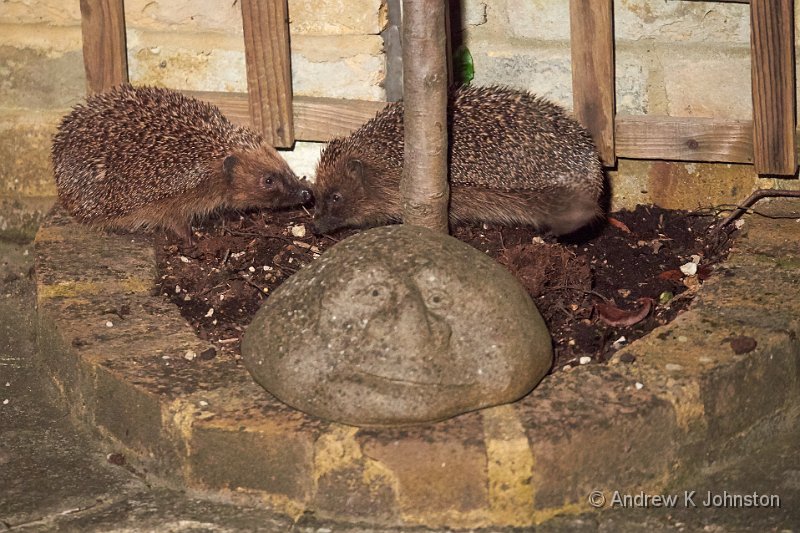 Camera: Panasonic DMC-GH4 | Date: 09-05-2015 21:29 | Resolution: 3833 x 2555 | ISO: 3200 | Exp. bias: 0 EV | Exp. Time: 1/40s | Aperture: 2.8 | Focal Length: 100.0mm | Caption: Hedgehogs in our courtyard | Lens: LUMIX G VARIO 35-100/F2.8
Great excitement chez nous last night. The security lights went on and we spotted not one but two hedgehogs snuffling around in the courtyard. Fortunately they stayed round long enough to get a few photos.
The security light provided good illumination, but kept on switching off (as it's supposed to), so Frances ran around to wave at it and switch it back on. What was very funny was that each time the light came on, the hedgehogs froze mid-snuffle for about 10 seconds, just as portrayed in Over the Hedge, but which we'd never seen before in reality.
I spotted another one later on when I got up for a glass of water, so hopefully these welcome visitors will become a regular feature.