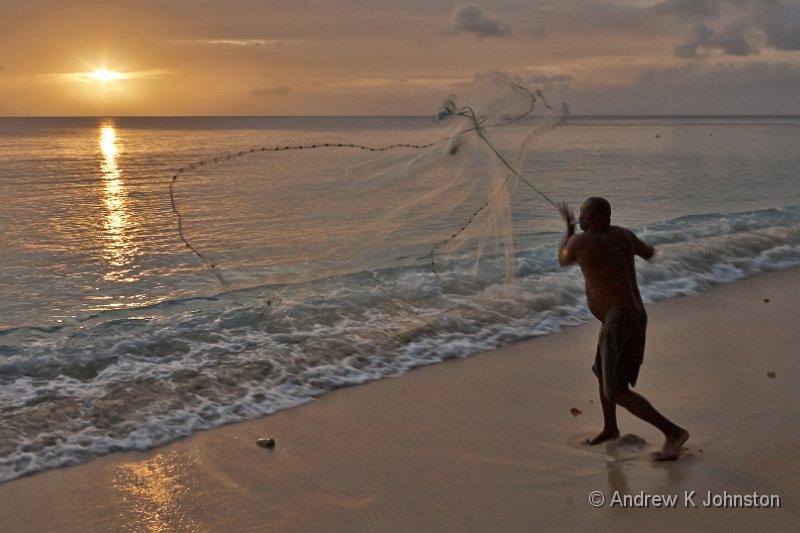 Camera: Canon EOS 40D | Lens: EF-S17-85mm f/4-5.6 IS USM | Date: 23-04-2008 21:58 | Resolution: 3233 x 2155 | ISO: 200 | Exp. bias: -2 EV | Exp. Time: 1/40s | Aperture: 20.0 | Focal Length: 17.0mm (~27.6mm) | Lens: Canon EF-S 17-85mm f4-5.6 IS USM
Following on from the last post, I thought I'd pop up an example to highlight the improvements possible through just the right choice and use of software. The picture above was taken back in 2008, on my old Canon 40D. As soon as I'd taken it I knew that I had a great latent image, but the very high dynamic range was a real struggle. The original in-camera JPEG is long gone, but the following version with no adjustments shows the problem: the sun and its reflections are completely blown out, and the automatic metering has substantially under-exposed the darker parts of the scene: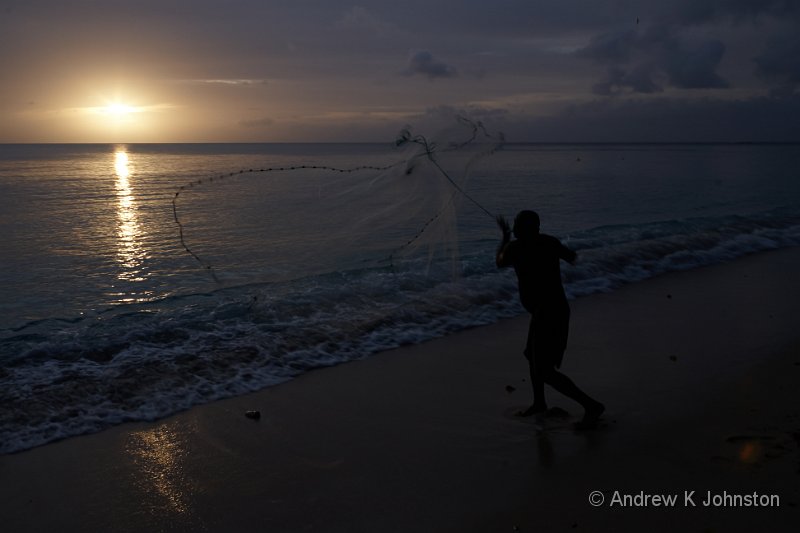 My original development using Bibble 4 was a partial success. I could recover some of the colour in the sky (although obviously not the sun itself), and I could reveal some of the shadow detail, although the fisherman himself was never much more than a very dark silhouette. However, this was at the cost of substantial colour noise in the mid-tones, such as the breaking waves, and some very odd banding around the sun: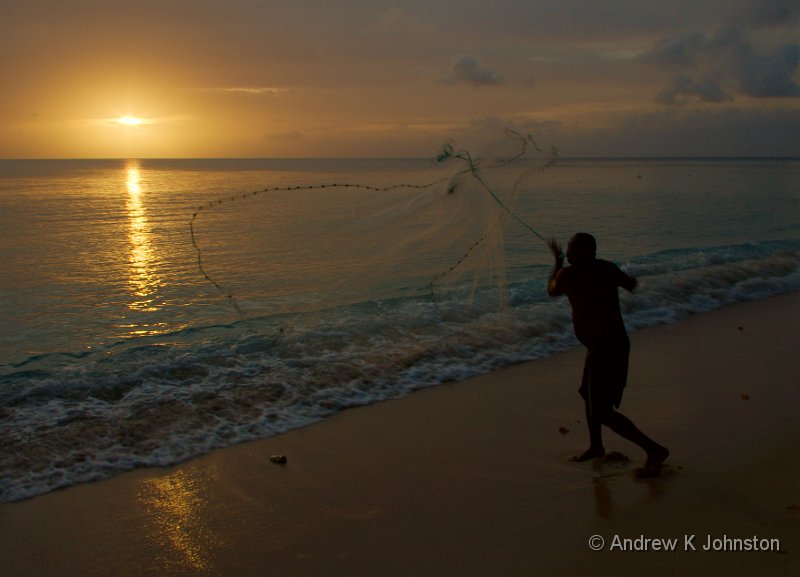 Onscreen this image works fairly well, but I could never get a satisfactory print, and it was rejected for stock use because as a thumbnail it just looks like a dark splodge. Successive versions of Bibble didn't do much better, so much so that I've kept the Bibble 4 version as the best compromise.
Enter Capture One, and with relatively little effort I get the results shown at the top. I much prefer this version: you can see some detail even in the darkest area of the fisherman's body, and the overall feel is not so markedly "low key". There's also very little noise. I haven't tried printing it yet, but I suspect there won't be many problems.
Oddly when I showed these to Frances she still preferred the Bibble version, because she felt it portrayed the mood better. However, I'm definitely going for the Capture One version. Which do you prefer?