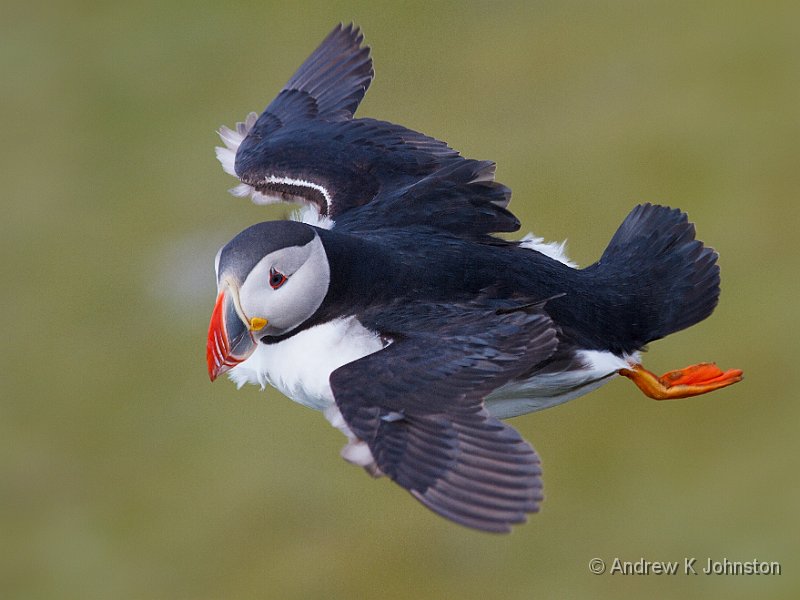 Camera: Canon EOS 7D | Lens: EF70-300mm f/4-5.6 IS USM | Date: 28-08-2011 13:15 | ISO: 200 | Exp. bias: 0 EV | Exp. Time: 1/320s | Aperture: 6.3 | Focal Length: 180.0mm (~291.6mm) | Location: Reynisdalur | State/Province: South | See map | Lens: Canon EF 70-300mm f/4-5.6 IS USM
I was ready for a quiet day of mainly driving on Sunday. I was also ready to report a total of about 1800 shots taken, which is a bit lower than for the Cuba trip, not unreasonable given the slightly shorter duration and the fact that this was mainly landscape photography.
Then we got to the puffin colony… 🙂
Having visited a couple of interesting rock formations (basically basalt columns like Staffa or The Giant's Causeway), we drove a short distance to the top of the cliff, which was essentially home to thousands of puffins, which were variously sitting quietly or diving off into the sea to catch food. They seem to be quite unafraid of humans, and because of the prevailing wind onto the cliff they had to glide slowly at take-off and landing, sometimes very close to us, which made photography feasible, if still challenging.
Of course, this is what my kit, consisting of the Canon 7D and 70-300 IS lens, is built for. Any minor inferiority complex relative to the 5D and medium format brigade vanished in the face of my 8 frames per second and high performance auto-focus, and I got a number of good shots. The above is probably one of the best, although there are several other good candidates.
It did put the shooting total up a bit. In less than an hour I took well over 300 shots, filling a 16GB memory card and flattening a battery, but who cares. Together with the other shots from the day the total now stands over 2150 – even higher than Cuba!
Our hosts had organised a wonderful end to the day. In the outskirts of Reykjavik we diverted to the hospital where Gruni (Finn's wife, who had joined us on the tour) works. There we were doubly treated, both to a celebratory glass of champagne and a couple of chocolates, but also to an exhibition of the best of Finn's photographs, in wonderful large prints. Definitely something to aspire to.
I'm back in the hotel, and busy packing for an early start. I'll do a final post when I'm home, summing up and listing my tips for any future travellers, but it's been a wonderful trip and highly recommended to anyone else who wants to try.