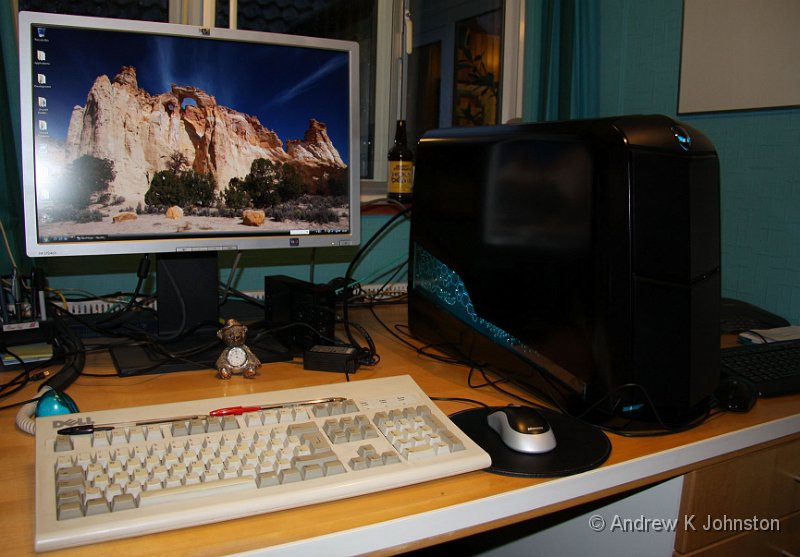 Camera: Canon EOS 40D | Date: 29-11-2009 17:03 | Resolution: 1731 x 1206 | ISO: 400 | Exp. bias: 0 EV | Exp. Time: 1/60s | Aperture: 4.0 | Focal Length: 17.0mm (~27.6mm)
For any of you labouring under the myth that new computer hardware is smaller than old, please meet my new "mini" desktop! 🙂 If you're struggling with scale, the monitor is 24″.
And what's really scary is that this is the smaller model in the range. They make a big one, too!