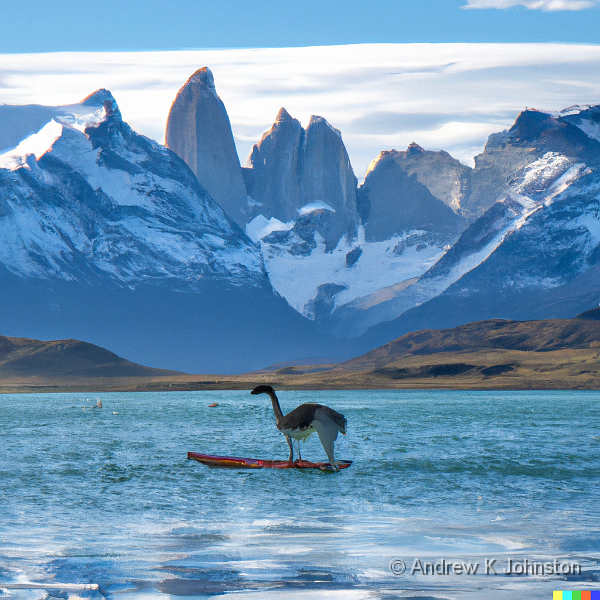 This morning's subject was a "guanaco hunt", capturing one or more of the charming Patagonia llamas in a nice pose, ideally in front of a mountain or similar.
Over lunch, as beer was consumed, we got talking about how we could improve the images we had captured. Looking at the wonderful view from the restaurant, I came up with the idea of a guanaco on a paddle board in front of the mountains.
Always up for a challenge I had my first go with Dall-E, the AI image generator. I gave it this simple prompt: "A photo of a guanaco on a paddle board on a lake in front of the Torres del Paine mountains". Two of the four images it created were unusable, but the first was OK, the third was exactly what I had in mind. OK the guanaco's legs are a bit odd, but the concept has been correctly interpreted and executed, and that's the difficult part.
It really shouldn't be that easy. Be afraid, be very afraid!