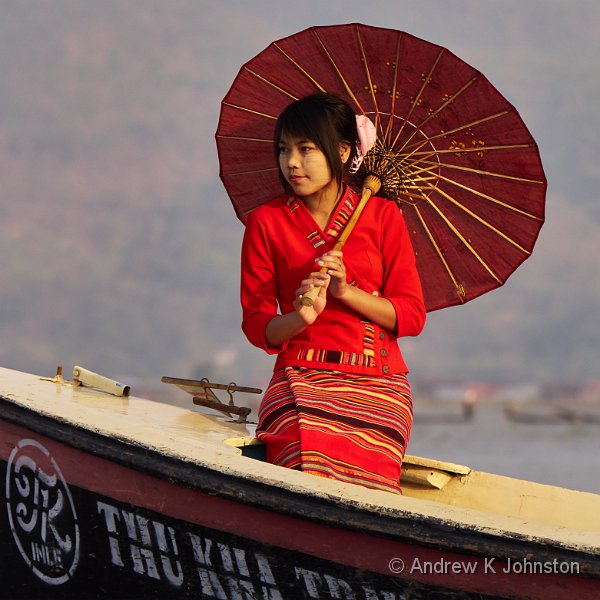 Camera: Panasonic DMC-GX8 | Date: 17-02-2017 16:47 | Resolution: 3124 x 3124 | ISO: 320 | Exp. bias: 0 EV | Exp. Time: 1/500s | Aperture: 6.3 | Focal Length: 193.0mm | Location: Burmese girl on Lake Inle | State/Province: Ngapegyaung, Shan | See map | Lens: LUMIX G VARIO 100-300/F4.0-5.6
Over at The Online Photographer Mike Johnston posed a question about favourite Micro 4/3 lenses. The obvious answer is the 12-35mm f/2.8. I bought one several years ago largely off the back of Mike's original review, it sits by default on my G9, and perhaps 90% of my photography by shot count uses it. As he said, it's like having multiple high-quality primes in one small tube. By any practical definition, that's my favourite.
I supplement it with the matching 35-100mm (same thing, just longer), the 100-300mm (capable of serious papp-ing, but also of some subtlety – see above, shot between two boats at 600mm-e),and sometimes the 7-14mm (although that gets very limited use given the 12-35mm is so good at 12mm). Together with the G9 that's my "serious / obvious / heavy" kit. (Note that "heavy" is relative, the four zooms weigh a total of 1477g.)
However, maybe the 12-35mm is a lazy choice…
I also have a second kit, the "social / subtle / light" kit. This consists of the tiny Panasonic 14-42mm "pancake" power zoom, their 45-175mm, and the Olympus 9-18mm. Total weight 460g. These normally travel as spares with my old GX8, but get pressed into service when I need their remarkable physical characteristics. The 45-175mm is a real gem: only 90mm long (and no longer, it's an internal zoom) and 210g, in adequate lighting it's capable of shots just as sharp as the 35-100mm f/2.8. Its tiny size makes it unthreatening, its light weight makes it easy to hold the camera above your head (e.g. from the back of a crowd) and get sharp shots, even at maximum 350mm-e reach. However if you're moving, it has another magic property: its size means that it can be held stable in the slipstream. Last year I was lucky enough to get a flight in a two-seat microlite, and here's one of the shots I took from the back seat – try that with a 5D and EF100-400m lens!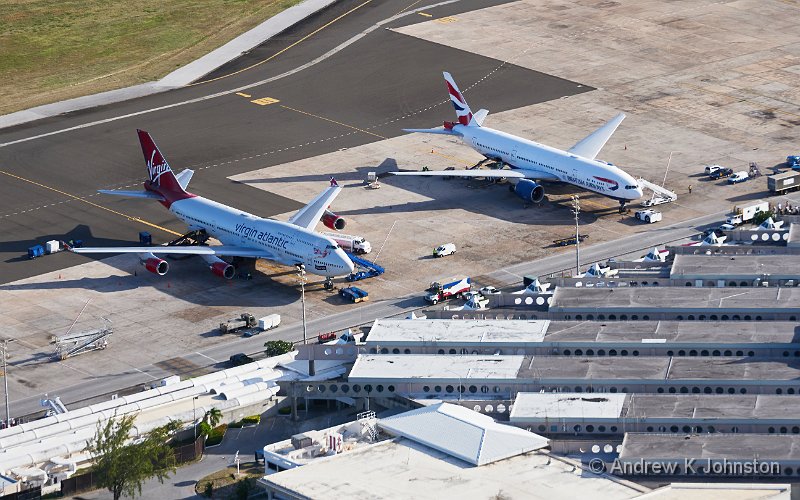 Shot from the back of a two-seater microlite (Show Details)
Camera: Panasonic DC-G9 | Date: 22-04-2019 16:38 | Resolution: 5187 x 3242 | ISO: 320 | Exp. bias: -33/100 EV | Exp. Time: 1/250s | Aperture: 6.3 | Focal Length: 98.0mm | Lens: LUMIX G VARIO PZ 45-175/F4.0-5.6
Is the 45-175mm lens my favourite? I'm not quite sure, but how about it for a "left field" choice?