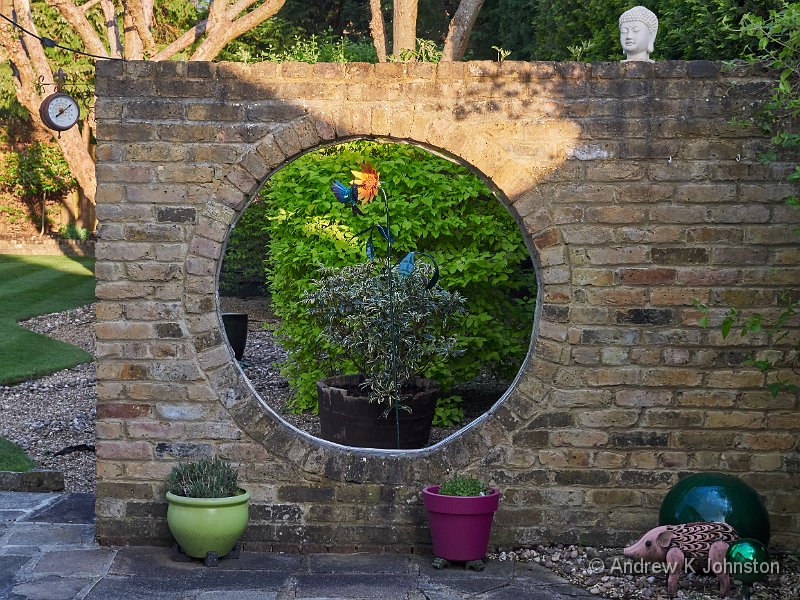 Camera: Panasonic DC-G9 | Date: 01-05-2020 19:40 | Resolution: 4979 x 3734 | ISO: 640 | Exp. bias: -66/100 EV | Exp. Time: 1/60s | Aperture: 7.1 | Focal Length: 30.0mm | Lens: LUMIX G VARIO 12-35/F2.8
For about ten minutes at the end of each evening the sunlight lights up our newest sculpture through the Chinese circle. I thought it would be nice to share this:
it's a pretty image in it's own right,
I'd like to celebrate the fact that after several weeks I've finally just about finished reworking, updating and rehosting my website,
… and this is a good test of my blogging software!
PS – it turned out to be a better test than I expected. Half an hour later I've learned how to use SSL with the .Net web client! Working now!