Camera: Panasonic DC-G9 | Date: 23-09-2019 14:16 | Resolution: 17390 x 3581 | ISO: 400 | Exp. bias: 0 EV | Exp. Time: 1/400s | Aperture: 8.0 | Focal Length: 35.0mm | Location: Union Square | State/Province: Downtown, San Francisco, Califor | See map
We finally managed to make our trip to Hawaii, which was cancelled at the last minute in 2016. Here's how we got on…
Day 1
We have a faultless flight by Virgin to San Francisco. Despite dire prognostications we leave and arrive on time, and speed quickly through US Immigration. I decide we should try the BART which gets us fairly quickly half way (after being shown how to work the ticket machines), but we then sit forever at a station awaiting clearance through a section undergoing engineering work (this is a Sunday afternoon). We transfer to a taxi and complete our ride to Union Square that way. Our hotel Handlery's is still as it always was. However there's just a suspicion that this trip may have some aspects which take a few goes to get right.
Day 2 – San Francisco
Thanks to copious jet lag we're awake in the middle of the night, but then manage to get back to sleep through to nearly 7, amazing.
American TV is weird, and some of the adverts are unintentionally hilarious from a British viewpoint. We love the drug adverts, with their long lists of potential side-effects, just like the "Caine Madness" in Evolution. There's a new nadir today which has us both in stitches: a treatment for irritable bowel syndrome, but the compound has apparently "… been linked with PBL, a brain disease leading to paralysis and death". I'll take my chances with IBS, thanks.
We find an early breakfast, then do some shopping around Union Square based purely on who's open (Forever 21!!). By the time we've shopped and had coffee the queue for the cable car is around the block. We decide to walk across the city and try and get the cable car back, which turns out to be both good exercise and a great way to observe the changes to San Francisco since we were last there. The tourist spots are definitely busier, and some areas look a bit dingy and in need of a bit of TLC, but otherwise the changes aren't too dramatic. We visit Lombard Street, "the crookedest street in the world" and Fisherman's Wharf, then manage to get the cable car back for an hour by the pool and an early night.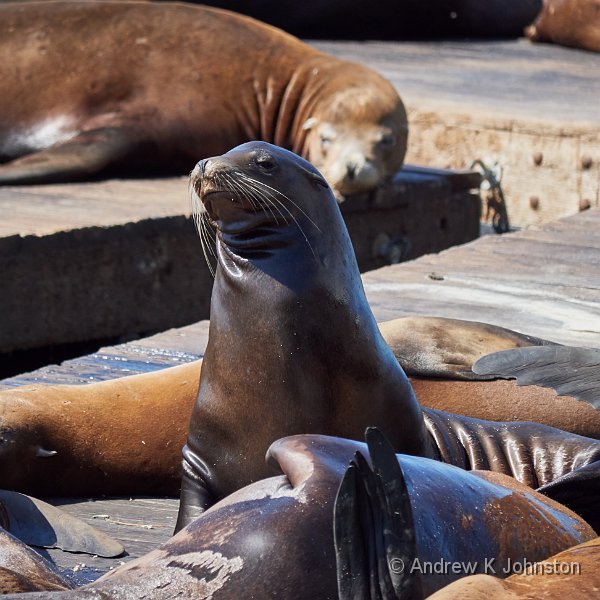 Day 3 – The "Boutique Doss House"
Back to San Francisco Airport, and we get our flight to Maui. It all goes like clockwork, the plane arrives 1/2 hour early, and we're punished by an equivalent delay before the luggage even starts to come through. Fortunately the car hire process is very quick and we reach our initial destination, Paia, in time for a late lunch.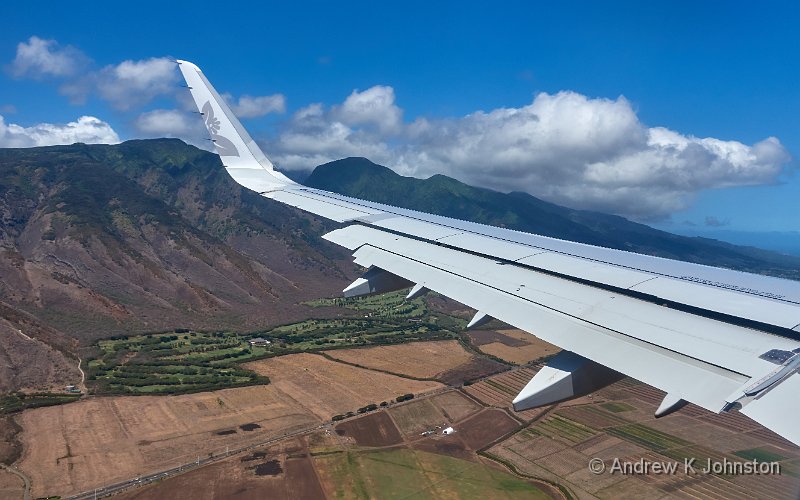 Paia is clearly where artists, surfers and hippies who don't quite fit in elsewhere end up. The shops are charming, but some of the practical arrangements less so. Our "boutique hotel" turns out to be poky, noisy and with zero customer service. The woman who gives us our keys literally runs before we can ask any questions, there's a long list of dos and don'ts on the bed, and I realise it's the only hotel of the whole trip which has taken full payment in advance (probably due to a history of people cancelling when they see "the accommodations"). The toilet is not so much as "en suite" as "dans chambre", next to the head of the bed separated by a thin curtain. I suppose "boutique doss house" doesn't work as well…
We have an interesting hour watching wind and kite surfers at the local beach, then an early dinner.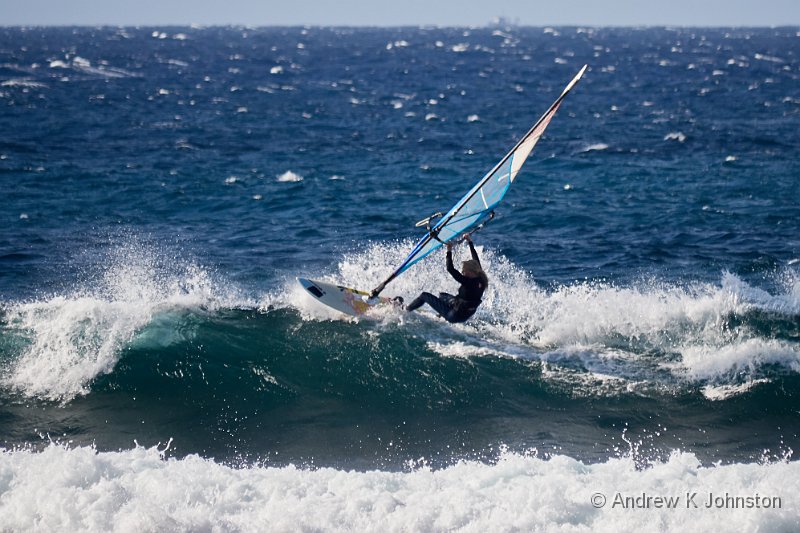 Our much-needed beauty sleep is interrupted by pillow problems, what appears to be a loud lecture in Dutch at about 1 am, and a literal cat fight at about 4…