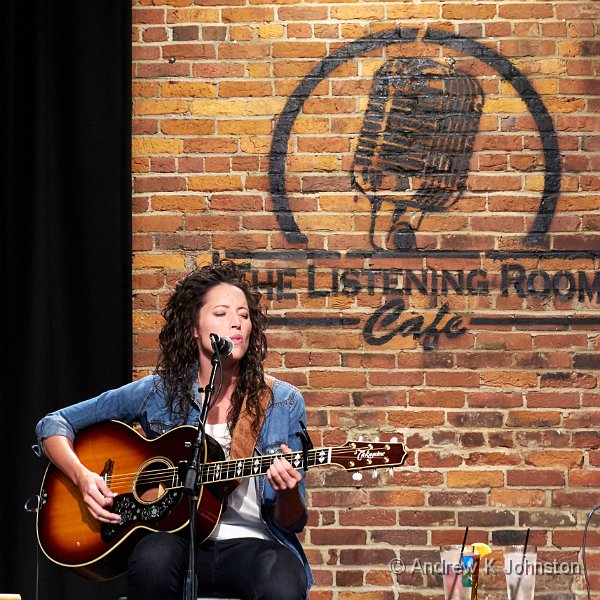 Camera: Panasonic DMC-GX7 | Date: 24-09-2014 18:14 | Resolution: 3424 x 3424 | ISO: 3200 | Exp. bias: 0 EV | Exp. Time: 1/25s | Aperture: 5.6 | Focal Length: 46.0mm | Location: The District | State/Province: Tennessee | See map | Lens: LUMIX G VARIO 35-100/F2.8
How do you remember the waypoints and landmarks on a journey? What are the key features by which you can replay in your mind, or to someone else, where you went and what you did?
Like any good Englishman, I can navigate substantial sections of our sceptred  isle by drinking establishment. This is, of course, a long tradition and officially recognised mechanism – it's why British pubs have recognisable iconic signs, so that even if you were illiterate you could get yourself from inn to inn. It's a bit more difficult today thanks to pub closures and the rise of pub chains with less distinguishable names, but it still works. Ask me to navigate you around Surrey, and there will be a lot of such landmarks in the discussion.
When I look back at other trips, especially to foreign parts, the mechanisms change. I can usually remember where I took favourite photographs, even without the GPS tagging, and I could immediately point to the locations of traumatic events whether in motion ("the Italian motorway with the big steel fences either side") or at rest ("the hotel with the sticky bathroom floor"). I also tend to hold in my head a sort of "moving map" picture of the journey's flow, which might not be terribly accurate, but could be rendered more so quite quickly by studying a real map.
Frances, despite appearances to the contrary, navigates largely using food. Yesterday we had a typical example: "do you remember that lovely town square where we had breakfast in front of the town hall and we had to ask them whether they had real eggs because the powdered eggs were disagreeing with me? I think it was on the Washington trip." This was a challenge. "Breakfast" was probably right, so that narrowed things down a bit. "The Washington trip" was probably correct, but I have learned to treat such information with an element of caution.
At this point we had therefore to marry up two different reference systems, and try and work out where they overlapped. My first pass was to run the moving map of the Washington trip in my head, and call out the towns where we stayed. That eliminated a couple of stops, where we could both remember the breakfast arrangements (the very good restaurant at the Peaks of Otter Lodge, and a nice diner in Gatlinburg), but we were still missing an obvious match.
Then Frances said "I think we had to drive out of town for a bit because we'd had to change our route". Bingo! This now triggered the "traumatic event" register in my mind, specifically listening to a charming young lady in Nashville singing a song about the journey of a bottle of Jack Daniels, and suddenly realising I had put the wrong bloody Lynchburg on our route! Over dinner I had to do a quick replan and include Lynchburg Tennessee as well as Lynchburg Virginia in our itinerary. That meant an early start from Nashville next morning, heading south rather than directly east, and half-way to Lynchburg (the one with the Jack Daniels distillery) we stopped for breakfast because the offering at the hotel had looked very grim. Got there in the end.
(If you're wondering, I do actually have a photographic record of this event. The young lady above is the one who sang the song with the critical routeing information.)
We've also had "that restaurant where we were the only white faces and the manager kept asking if we were OK" (Memphis, near Gracelands), and "that little store where they did the pulled pork sandwiches and the woman's daughter lived in Birmingham" (Vesuvius, Virginia). In fairness to my wife, she can also accurately recall details of most of our retail transactions on each trip, including the unsuccessful ones. ("That town where we bought my Kokopeli material, and the old lady had to run across the street although there was no traffic"). Again there's the challenge of marrying these up with my frame of reference, but the poor old lady in Cortez, Colorado, desperately trying to beat the count down timer on the pedestrian crossing, despite a traffic level of about 1 vehicle a minute, sticks in my mind as well, so that one was easy. Admittedly, I remember Cortez as "that nice town just outside Mesa Verde", but that's me.
What's your frame of reference?