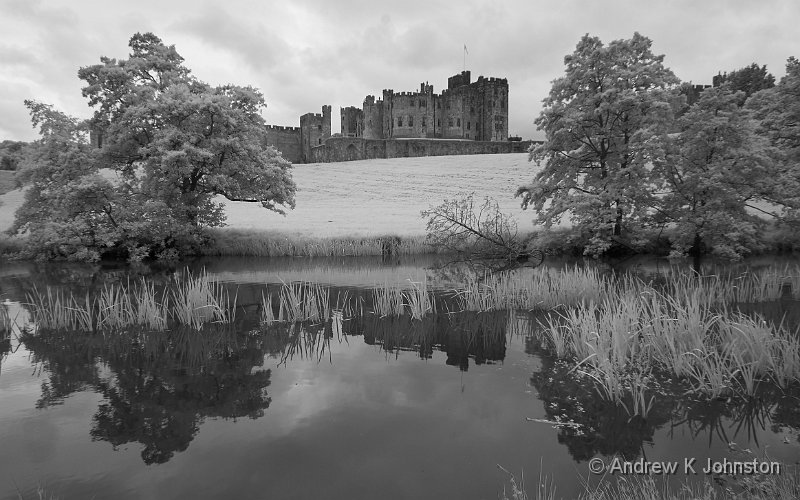 Camera: Panasonic DMC-GX7 | Date: 05-07-2017 14:29 | Resolution: 4653 x 2908 | ISO: 200 | Exp. bias: 0 EV | Exp. Time: 1/800s | Aperture: 6.3 | Focal Length: 12.0mm | State/Province: Alnwick, Northumberland | See map | Lens: LUMIX G VARIO 12-35/F2.8
"I'm shooting infrared. My main output is RAW files, and any JPGs are just aides memoire. Between my raw processor and Photoshop I'm going to do some fancy channel mixing to either add false colour, or take it away entirely and generate a monochrome image. So I'm assuming my white balance doesn't matter. Is that right?"
Nope, and this article explains why. If you're struggling with, or puzzled by, the role of white balance in infrared photography, hopefully this will help untangle things.