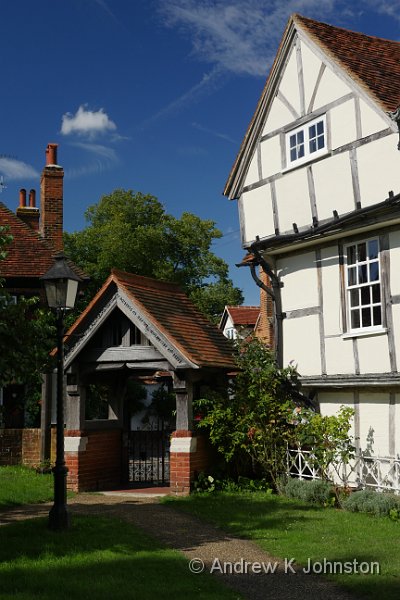 Camera: Panasonic DMC-GX8 | Date: 21-08-2015 15:37 | Resolution: 5184 x 3456 | ISO: 200 | Exp. bias: -33/100 EV | Exp. Time: 1/500s | Aperture: 5.6 | Focal Length: 26.0mm (~54.0mm) | Lens: LUMIX G VARIO 12-35/F2.8
I was asked the other day what I think of the Panasonic GX8. As I predicted here, it's absolutely the right size: sit it on the desk next to the GX7 in its half-leather case, which is how I always use it, and they are exactly the same size to within a mm or two. It just feels right in my hands.
Otherwise it feels very much like a cross between the GX7's neat rangefinder ergonomics and the GH4's speed and weather protection, pretty much just as requested. There are a couple of minor annoyances:
I'm peeved that the battery is a different model to the GX7 (and the various other Panasonic cameras I own). Apparently shared with the G7 in the current line-up, it looks suspiciously like the one from my old GH2. So bang goes the aspiration of travelling with just one battery type and charger… That said, it does seem to offer much better life, so there are pros and cons.
Moving the "rear dial" from the edge of the top panel (like the GH models) to the top of the panel will take a little getting used to, but I suspect that will feel second nature fairly quickly.
Panasonic have gone down the GH4 route of putting the focus mode on a physical switch. I broadly understand why, as if this is set wrong it can easily trip you up in a very confusing way, but the counterpoint is that I can no longer set focus mode associated with custom settings, but will have to manually adjust separately. On balance, I prefer a button/menu.
The loss of the flash is a minor annoyance, but realistically I almost never use one any longer as I prefer to just "take pictures in the dark" using the remarkable high ISO capability of the new cameras. If previous patterns are borne out, I expect ISO 6400 to be fully usable.
It's too early to judge image quality, as there's no Capture One support yet, but the in-camera JPGs are pretty impressive.
Watch this space.