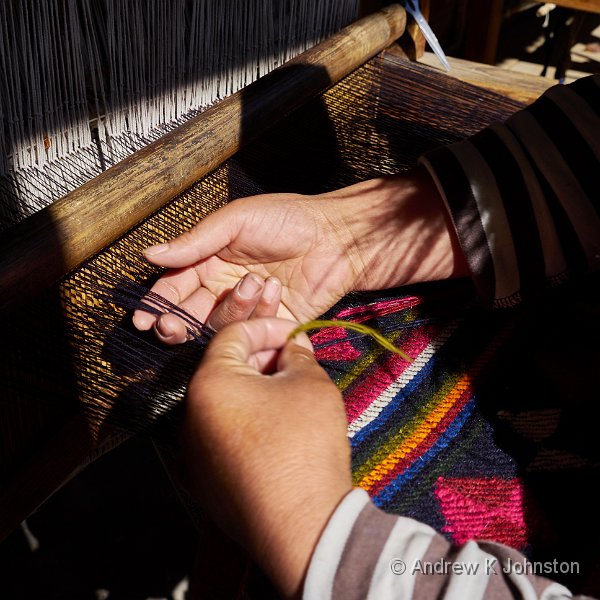 Camera: Panasonic DMC-GX8 | Date: 21-11-2015 11:13 | Resolution: 3874 x 3874 | ISO: 200 | Exp. bias: -66/100 EV | Exp. Time: 1/250s | Aperture: 6.3 | Focal Length: 20.0mm | Lens: LUMIX G VARIO 12-35/F2.8
Well, Bhumtang may well be a land of breath-taking sweeping vistas and intriguing details, but my room overlooks the local timber yard, and it looks very cold out. I start the day with a bath.
The hotel is a triumph of style over substance, and over night I have discovered errors of design (fiddly lighting, bed corners which bark your shins if you brush against them) and execution (a very slippery bathroom floor, and nowhere to put the soap and shampoo). Some of these will probably be rectified as the hotel gets some serious use. Others will annoy future travellers for some time to come…
While it looks cold as the sun comes up, it's clearly going to be another day of sunshine, cloudless skies and warmth at least in the sun. So much for needing the waterproof trousers in Bumthang.
First stop of the day is the local secondary school, where we are allowed to photograph the assembly and the students getting themselves sorted out for lessons and exams. It's amusing how many behaviours are absolutely universal for children of a certain age. It's also refreshing for a group of people all mid-fifties or older to be allowed to wander around a school taking photographs. At home we'd be arrested, but we're not doing anything improper and that's recognised, whereas at home paranoia sometimes trumps common sense.
After breakfast it's back up the pass to a small village which specialises in weaving and textile crafts. We're also invited into a couple of homes, and free to wander around photographing the farms and common buildings. I finally find some appropriate recipients for the contents of the "goody bag" which Frances prepared, and hand these out to much squeaking and hilarity. It's very interesting how quickly one boy, aged I reckon 3 or 4, picks up the words "goody bag"!
After lunch a couple of us decide to walk into the centre of town, to see what makes it tick and photograph the shops. (The others decide to go and visit another couple of temples, but I'm getting a bit temple'd out.) As I observe, it has the feel of a very small town in the midwest of the USA, with a similar single main street and lots of small shops carrying a very wide range of goods, but Asian.
Tonight we've been invited to the birthday party of the hotel owner's daughter, and then it's an early start tomorrow for the long drive back to Punakha.