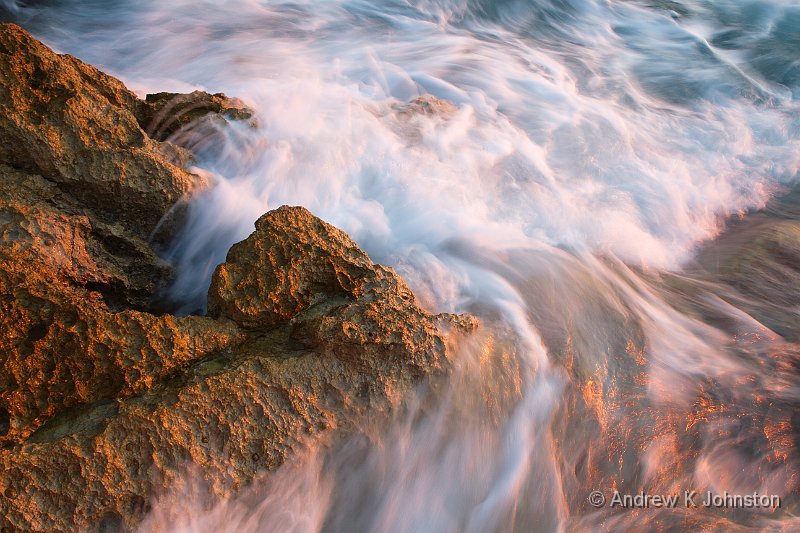 Camera: Canon EOS 7D | Lens: EF-S17-85mm f/4-5.6 IS USM | Date: 01-10-2011 16:17 | ISO: 100 | Exp. bias: -2/3 EV | Exp. Time: 1/5s | Aperture: 14.0 | Focal Length: 30.0mm (~48.6mm) | Lens: Canon EF-S 17-85mm f4-5.6 IS USM
Too many of my recent posts have been technical ones, especially with trying to get the "Micro Four Thirds Lens Correction Project" off the ground, so here's a nice picture to address the balance.
This is from our short trip to Dubrovnik, just about this time last year. The rocks were lit by the last rays of the setting sun, and while I normally go for short exposures of moving water, this subject demanded a slower speed to really capture the swirls of the crashing waves. I'm pleased by the sharpness, given that this was taken at 1/5s hand held! Thank <insert deity of choice here> for image stabilisation!