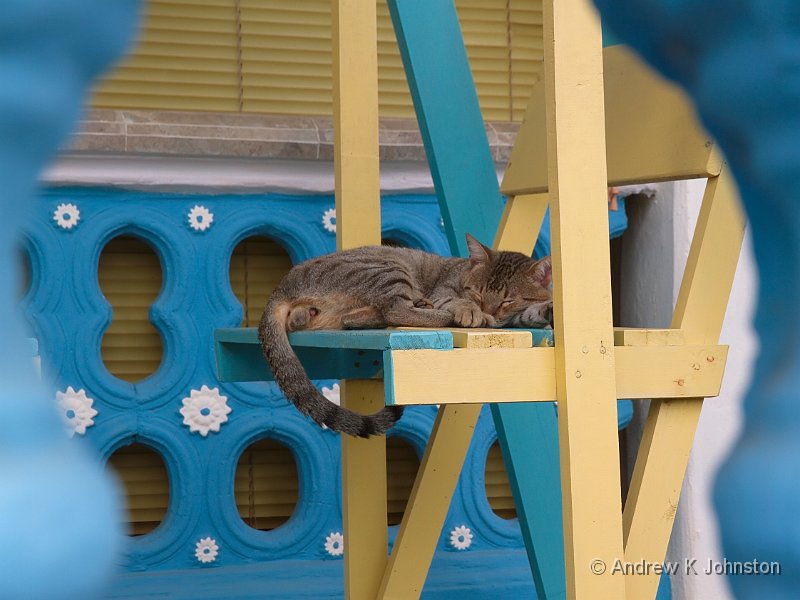 Camera: Canon EOS 7D | Lens: EF-S15-85mm f/3.5-5.6 IS USM | Date: 18-11-2010 20:18 | ISO: 200 | Exp. bias: 0 EV | Exp. Time: 1/125s | Aperture: 10.0 | Focal Length: 50.0mm (~81.0mm) | Lens: Canon EF-S 15-85mm f3.5-5.6 IS USM
After an inevitable delay while I set up my new PC, I'm finally back to sorting out some images. The new beast certainly does what I wanted it to. Processing an 18MP RAW file on the old laptop took up to 30s, now it's less than 3!
I'm not a "cat person". Whereas dogs are usually very docile around me cats are usually plain hostile, and even the friendlier ones usually make a bee-line for my scrotum with their claws… However, this moggie in Cuba wasn't doing anyone any harm, and I liked both the "through the keyhole" effect and the restful colour palette in this shot. I hope it also lowers your pulse by a bpm or two.