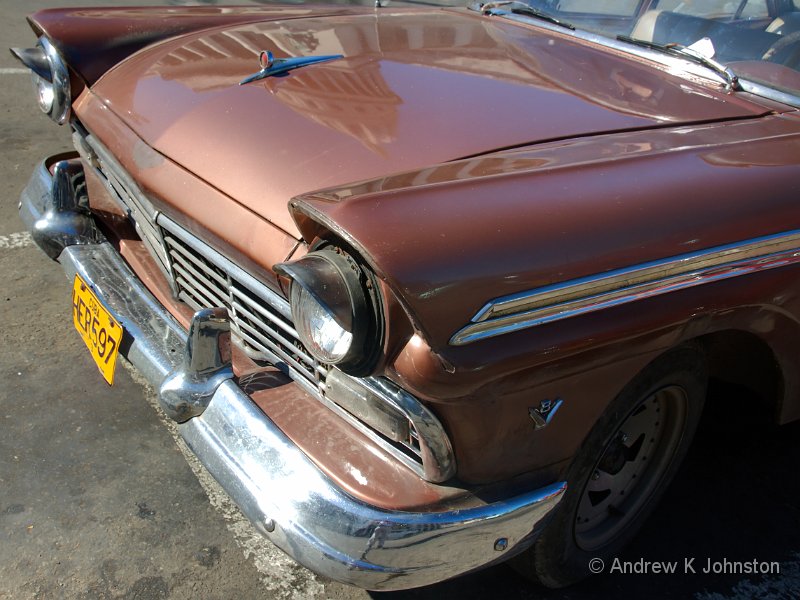 Camera: Canon EOS 7D | Lens: EF-S15-85mm f/3.5-5.6 IS USM | Date: 16-11-2010 16:40 | Resolution: 4575 x 3431 | ISO: 200 | Exp. Time: 1/512s | Aperture: 9.93 | Focal Length: 22.0mm (~35.6mm) | Lens: Canon EF-S 15-85mm f3.5-5.6 IS USM
Lots of pictures of cars, so it's difficult to choose a favourite at the moment. Here's one which worked, showing the Capitolio (a copy of America's Capitol) reflected in the bonnet of a nearby taxi of ancient vintage.
The foyer of the Hotel Sevilla has a number of black and white photographs of famous visitors in its 1930s heyday. There are the usual sports stars and film stars, but pride of place is given to three regulars who get an extended bio: Meier Lansky, Lucky Luciano and Al Capone. It's good to see I'm in such exalted company. 🙂
Today we're off to Vinales, a much more rural setting with promises of nice landscapes and charming villages. However, I don't know how well telecommunications will work, so if this is my last post for a while please bear with me and I'll catch up shortly.