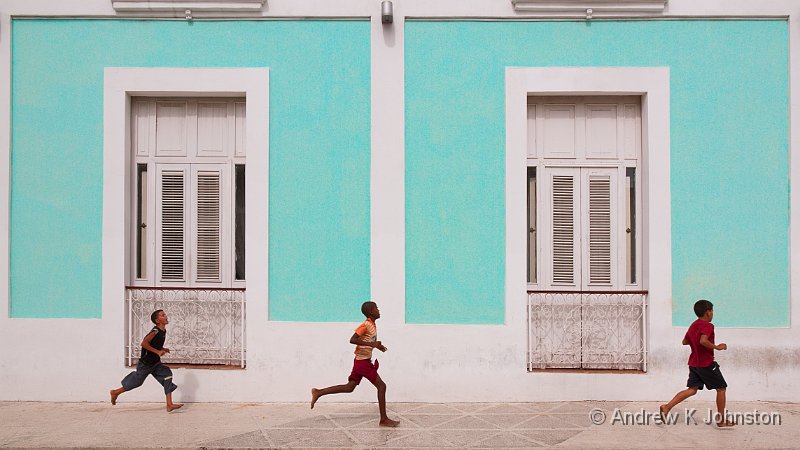 Camera: Canon EOS 7D | Lens: EF-S15-85mm f/3.5-5.6 IS USM | Date: 20-11-2010 18:54 | ISO: 200 | Exp. bias: 2/3 EV | Exp. Time: 1/400s | Aperture: 11.0 | Focal Length: 15.0mm (~24.3mm) | Lens: Canon EF-S 15-85mm f3.5-5.6 IS USM
It's odd what economic anomalies are thrown up by a struggling economy. Before I came to Cuba I was told that I should bring soap as a gift/tip, so I've spent months systematically stealing hotel soap. However, the only people interested in soap appear to be older women, and I'm not photographing many of them, so I've now started supplying soap to other members of the party. I wonder what the going rate is…?
The kids of Cienfuegos appear to be well-fed, healthy and a pretty cheerful bunch. Yesterday I saw them engaged in a fun run (I didn't get the picture of the chap on roller skates passing the motorbike cop, damn :(), playing chess, rowing, and just generally charging around as kids do on a nice Saturday. And if they do come up to you what do they ask for? Not money, not soap (these are young boys!), but pens and pencils. Yes, these kids want to write and draw, and they don't have the materials. That's genuinely sad. If only I'd known, I would have packed a box of Bics. I'm going to try and donate my one biro to a good home today or tomorrow.