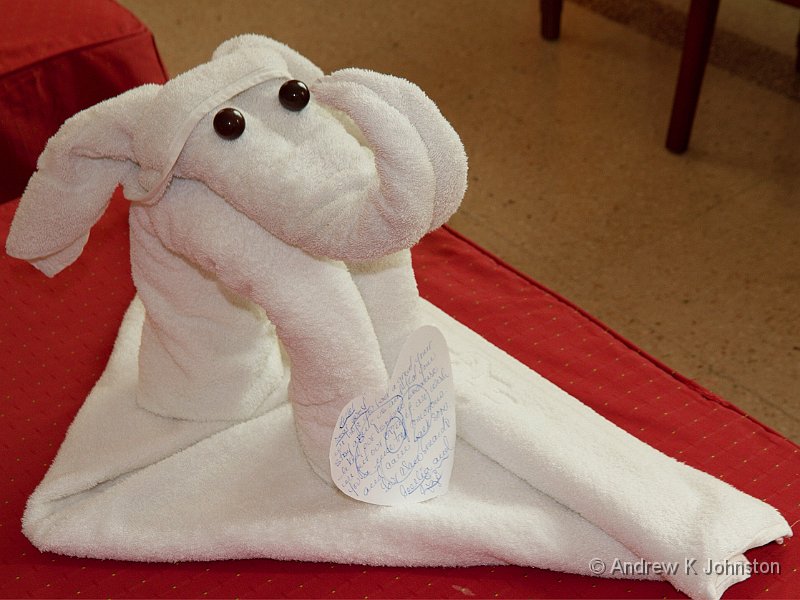 Camera: Canon EOS 7D | Lens: EF-S15-85mm f/3.5-5.6 IS USM | Date: 16-11-2010 20:39 | ISO: 200 | Exp. bias: -2/3 EV | Exp. Time: 1/25s | Aperture: 7.1 | Focal Length: 35.0mm (~56.7mm) | Lens: Canon EF-S 15-85mm f3.5-5.6 IS USM
Two observations from the last few days:
Cuba has two currencies: the Convertible Peso, used by tourists and businesses which interact with tourists or trading partners, and the National Peso, used by Cuban Nationals for everyday activity. The buying power of the convertible Peso is dramatically higher than the other (there's a 24:1 exchange rate, and some things can only be bought with convertible Pesos). Someone getting a reasonable number of tourist tips, like an old man with an interesting face in the square in Trinidad, can easily be getting significantly greater buying power than someone in a good, prestigious job solidly in the local currency sector. I don't know whether the planned economy has a way of balancing out this anomaly, but it does seem problematic.
In Britain, hotel chambermaid is not regarded as a skilled job, with great linguistic or literacy demands. But every day in Cuba I have returned to my hotel room to find a delightful little greeting: the towels arranged into an attractive sculpture on the bed, and a hand-written note wishing me a pleasant stay or onward journey, as appropriate. The latter have invariably been written in clear, correct English, while most people you come into daily contact with have at most a few words of spoken English. This suggests that chambermaids in the big Cuban hotels must be better qualified than you might expect.
I wonder how this all works?