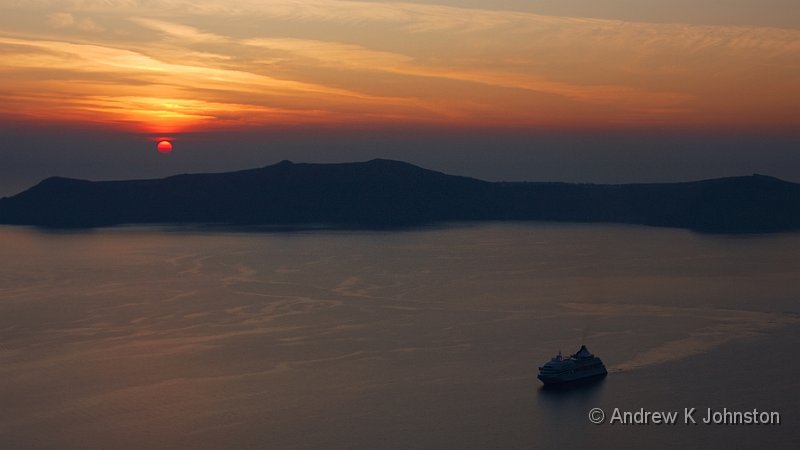 Camera: Canon EOS 40D | Lens: EF-S17-85mm f/4-5.6 IS USM | Date: 01-10-2009 16:59 | ISO: 200 | Exp. bias: -1/3 EV | Exp. Time: 1/250s | Aperture: 8.0 | Focal Length: 38.0mm (~61.6mm) | Lens: Canon EF-S 17-85mm f4-5.6 IS USM
Sorry there was no photoblog post last week, but I was busy processing my shots from the wedding of my good friend, Dave.
Here's a third (and, I promise, final) "Caldera Sunset" shot from my Santorini trip. This one works, I think, because of the way the ripples on the sea and the clouds repeat similar shapes. Let me know what you think.