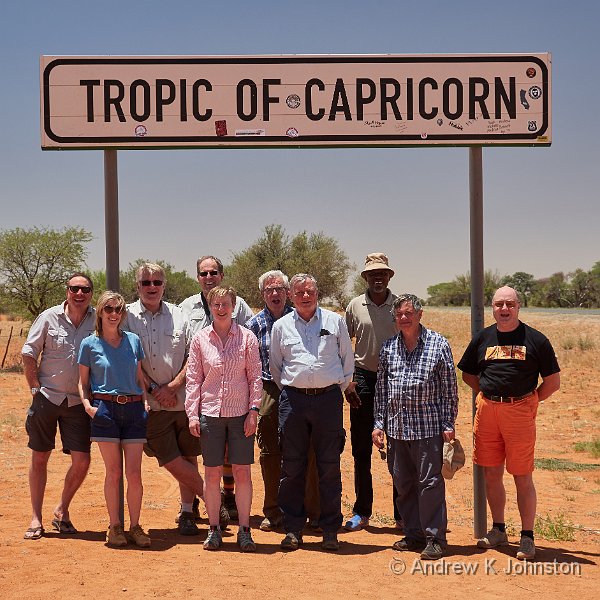 Camera: Panasonic DC-G9 | Date: 28-11-2018 13:19 | Resolution: 3767 x 3767 | ISO: 200 | Exp. bias: 0 EV | Exp. Time: 1/500s | Aperture: 5.0 | Focal Length: 28.0mm | Lens: LUMIX G VARIO 12-35/F2.8
Well, a line, anyway. We'll all be back over the line sometime tomorrow, when we fly back. That's sad.
From the left: Lee (group leader and owner of Photo Adventures), Ann, John B, Paul, Alison, Keith, Nigel, Tuhafenny (our excellent guide and driver from Wild Dog Safaris), John L, and yours truly.