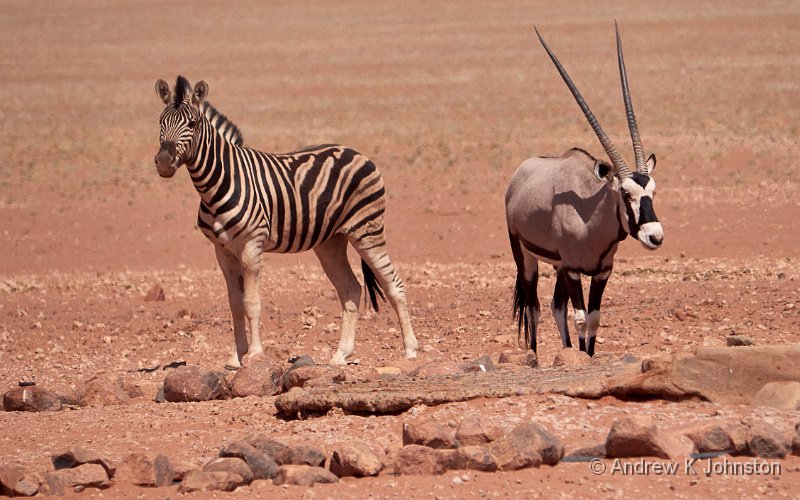 Camera: Panasonic DC-G9 | Date: 23-11-2018 15:10 | Resolution: 4515 x 2822 | ISO: 400 | Exp. bias: -33/100 EV | Exp. Time: 1/640s | Aperture: 8.0 | Focal Length: 300.0mm | Lens: LUMIX G VARIO 100-300/F4.0-5.6II
We've been a bit spoiled by the game drives at Okonjima, where it was almost a challenge not to see a great variety of game. The Wolwedans equivalent was less productive: after 4 hours in the jeeps under a blazing sun we saw a lot of oryx, one solitary zebra, fleeting glances of a jackal and a fox (they really don't like being anywhere near humans), and a dot on the hillside which my longest lens just about resolved to something ostrich-shaped.
On the way back the sun was steadily on the back of my neck and I was lucky not to get sunburnt. I can really recommend Coppertone Sport.
However, I really mustn't grumble. The scenery is magnificent, the oryx are fun, and I'm still privileged to be here. Please enjoy another picture of an oryx: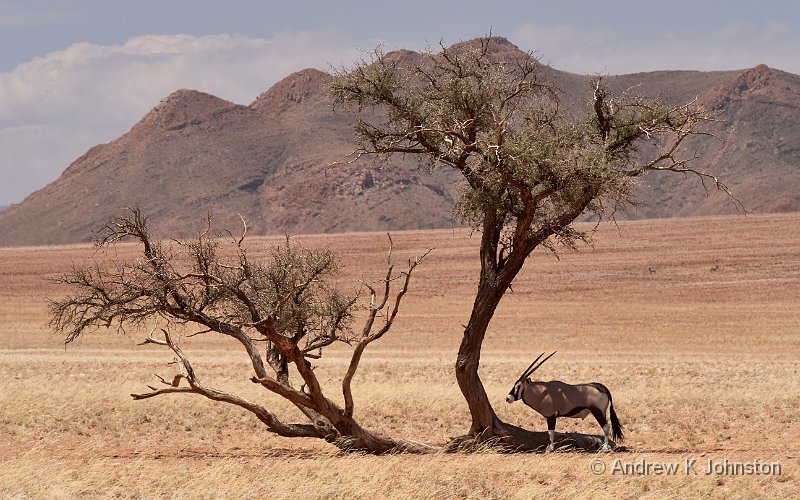 Oryx sheltering from the sun. I could usefully have done the same thing!