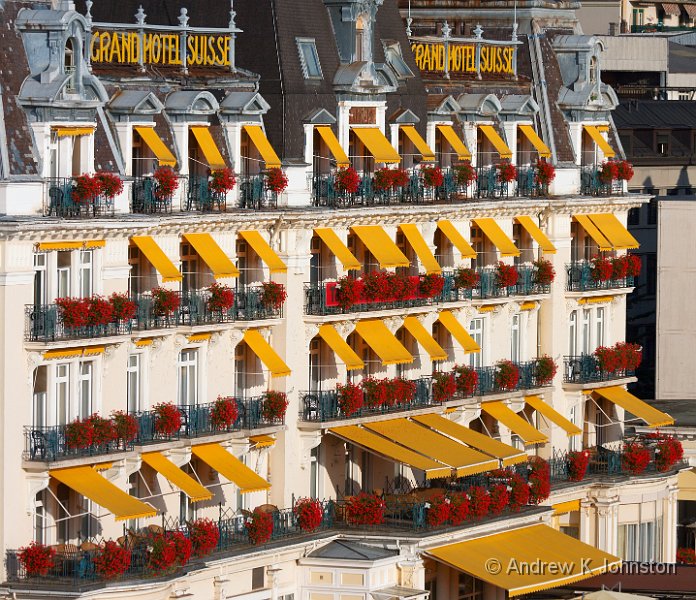 Camera: Canon EOS 40D | Lens: EF70-300mm f/4-5.6 IS USM | Date: 14-08-2009 18:12 | ISO: 200 | Exp. bias: 1/3 EV | Exp. Time: 1/1600s | Aperture: 6.3 | Focal Length: 110.0mm (~178.4mm) | Lens: Canon EF 70-300mm f/4-5.6 IS USM
Here's a picture from my Swiss trip last year. I was a little disappointed with my shots from Montreux – it's such a compact town it's very difficult to isolate the buildings and features from one another. However, I'm reasonably pleased with this one. The palette's great: everything the same yellow and red, with the rest almost monochrome (I haven't made any adjustments apart from a slight overall saturation boost). Of course, if I'd been taking a commercial shot with the hotel's permission I'd have tried to get all the blinds deployed to the same length, but I didn't have that control. Still, I think it's balanced enough to work.
Let me know what you think.