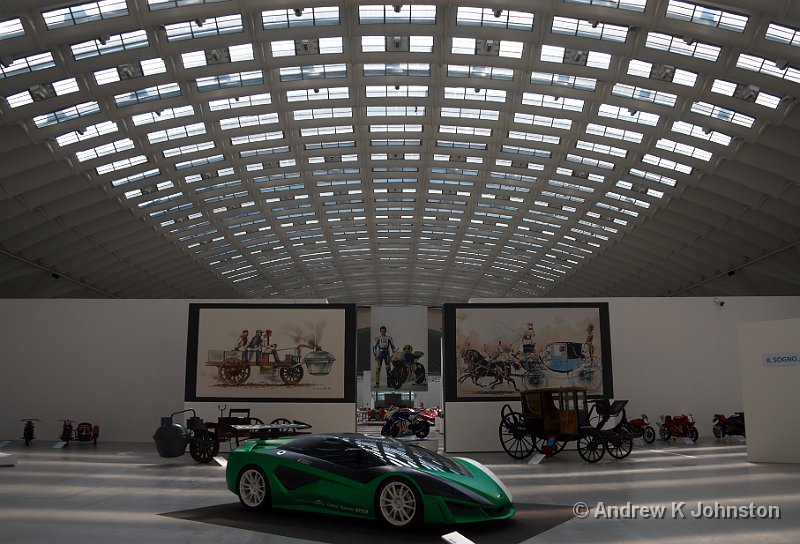 Camera: Canon EOS 40D | Date: 20-08-2009 10:28 | ISO: 200 | Exp. Time: 1/100s | Aperture: 11.0 | Focal Length: 17.0mm (~27.6mm) | Lens: Canon EF-S 17-85mm f4-5.6 IS USM
There are lots of great car museums in the world, and I've visited more than a few. However, the majority are difficult or impossible to photograph, unless you're a "down in the details" sort of photographer, which I'm definitely not.
The honourable exception is the Museo Dell'Automobile "Carlo Biscaretti Di Ruffia" in Turin, Italy. Here the curators have given the cars something they almost never have in other museums: space. The result is a beautifully lit environment for the equally beautiful exhibits, and when I visited last year I managed to make several images I'm very happy with. Visit my portfolio, and see whether you agree.
(PS – according to their website, the Museo Dell'Automobile is currently closed for restoration works, so please check the website before you visit.)