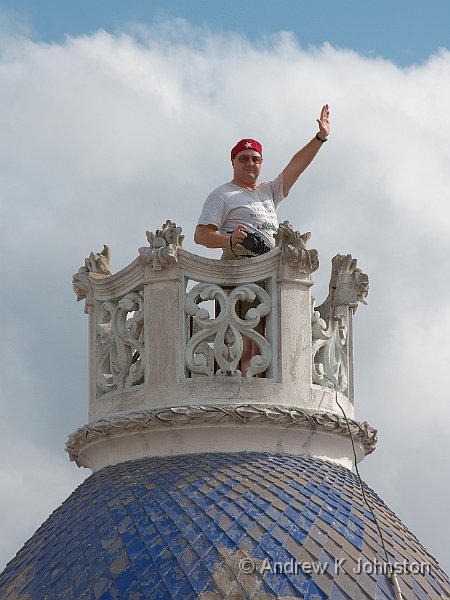 Camera: Canon EOS 40D | Lens: EF28-135mm f/3.5-5.6 IS USM | Date: 20-11-2010 20:24 | ISO: 100 | Exp. bias: 0 EV | Exp. Time: 1/250s | Aperture: 11.0 | Focal Length: 115.0mm (~186.5mm)
OK, this isn't very PC, but who cares! Michelle spotted me at the top of the old tower in Cienfuegos and got me to wave. I think this matches the hat.

I am, of course, making a list of people who will be first against the wall when the glorious day comes. You have been warned!