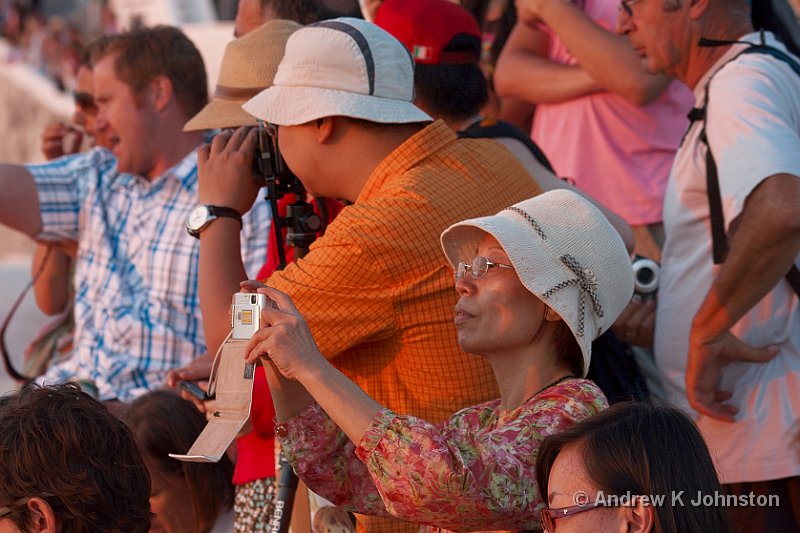 Camera: Canon EOS 40D | Date: 30-09-2009 16:56 | ISO: 200 | Exp. Time: 1/60s | Aperture: 6.3 | Focal Length: 110.0mm (~178.4mm) | Lens: Canon EF 70-300mm f/4-5.6 IS USM
Well, I've finally finished processing my shots from last year's trip to Santorini. As expected, lots of blue church domes and sunsets over the caldera, but a few more unusual images as well. The sunset light there really is quite magical, and lifts even the banal to something special. Getting a spot in Oia for the sunset show can be a bit of a challenge, as the above shows.
The portfolio also includes some of my most successful underwater pictures so far. I'm finally getting the hand of using my Canon G10 underwater, and then properly post-processing the shots.
Let me know what you think.
Andrew